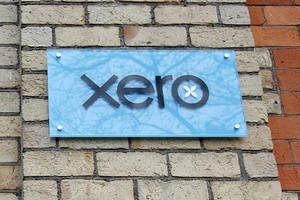 Xero, the cloud-based accounting platform provider, declared a $3.7 million loss despite almost doubling its sales revenue to $7.9 million, for the six months ended September 30.

The 112 per cent increase in sales comes predominantly from the New Zealand market, with a $4.6 million increase in revenue for the six months under review, up from $2.5 million in the same period last year.
Rapid customer acquisition drove the result, with annual subscription revenue now worth more than $18 million as at the half year, from more than 50,000 paying customers in over 100 countries. Xero was named as New Zealand's faster growing exporter in the 2011 Deloitte Fast 50 index.
From the $7.91 million revenue from external customers, $5 million came from New Zealand, $1.1 million from the UK and $1.8 million from the Australian market.
Operating costs increased 39 percent to $11.1 million from the previous half year.
In a statement Xero's directors said the result 'cemented' its financial performance as an emerging global online accounting management provider. Although, the Wellington based company's income predominantly came from the New Zealand market it continues to experience strong growth across all regions.
A San Francisco office was opened earlier in the year and the company has plans to open another office in Sydney and the UK.
It also announced the consolidation of its Wellington based team, which is currently spread across two offices, to create a global headquarters.
Xero also announced its chairman Phil Norman will stand down before its next general meeting with current director Sam Knowles will assume the role of board chair from today.
The company's co-founder Hamish Edwards also announced he will leave the board at the end of next year.
The Xero share price rose 3.6 percent this morning to $2.90.