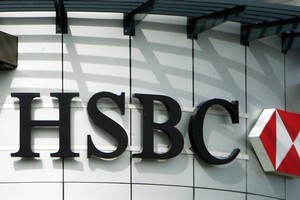 Get ready to hear more about a new acronym that banks will be talking - and moaning - about for months to come: G-Sifi.
It stands for "global systemically important financial institution" and is essentially a badge that means a firm has been deemed "too big to fail".
International regulatory bodies finally published the list on Saturday alongside the communiques issued by the G20 leaders in Cannes.
There are 29 on the list - 17 are from Europe, four are from Asia and eight are American. Four of those European banks are based in Britain - HSBC, Barclays, Lloyds Banking Group and Royal Bank of Scotland. No Australasian banks are on the list.
Others include the French banks BNP Paribas, Credit Agricole and Societe Generale; Spain's Santander; as well the big US players such as Goldman Sachs, JP Morgan and Bank of America. From Asia, Bank of China is the standout name.
One obvious name is missing from this G-Sifi list - Standard Chartered, the London-listed bank that bases almost all its operations overseas, spanning 70 countries and with assets of more than US$500 billion ($629 billion). It is so international it long ago ditched reporting its results in pounds, yet does not get a mention as a G-Sifi. The surprise inclusion might be seen as the domestically focused Lloyds.
Herein lies the G-Sifi controversy. A straight measure of size does not apply. Standard Chartered's stock market value is much larger than Lloyds'.
The Financial Stability Board, the regulator that has drawn up the rules, describes G-Sifis as "financial institutions whose distress or disorderly failure, because of their size, complexity and systemic interconnectedness, would cause significant disruption to the wider financial system and economic activity".
HSBC chairman Douglas Flint once argued 80 names should be on the list, but also felt he would not grumble about HSBC's inevitable inclusion. He sees it as a label that would attract customers, because such banks would have to hold more capital and be subject to more intense regulation.
Indeed, by 2019 the biggest and riskiest of the G-Sifis could be required to build up capital buffers of 13 per cent - well above the 7 per cent minimum set for lesser players. "More intensive and effective supervision" is promised.
The big capital changes get phased in by 2019 but by the end of next year the G-Sifis have to produce detailed "resolution" plans showing how they could be broken up in a crisis.
For those not on the list, it's a question of whether listing is a badge of honour denoting membership of the big league, or a symbol of regulatory concern.
- Observer