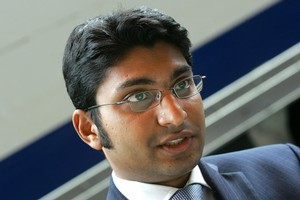 Some firms will catch up on business disrupted by the Maui gas pipeline leak while for others it is gone for good, but economists say the break-down will not significantly hurt the economy.
A fault in the main pipeline out of the Maui gas field has affected supplies to about 5000 North Island businesses.
NZIER principal economist Shamubeel Eaqub said a cost of $40 to $75 million a day related to disruption rather than lost production.
"For example lost milk is lost milk but the disruption to say Weet-Bix manufacturing is probably going to be made up once the gas is back on track," Eaqub said.
"The economic impact might be smaller than the kind of disruptions that we're seeing," he said.
"I wouldn't expect to see a major impact on say GDP growth as a result of it."
Because the country was long and narrow infrastructure was spread very thin, Eaqub said.
"And it's difficult to justify, for example, a second pipe, which would be extraordinarily expensive and the question is would we still have as much demand for gas if the price of gas went up."
Steve Murphy, general manager of milk supply at dairy giant Fonterra, said the picture had improved and as at yesterday 2 plants were down.
As of 6am yesterday morning about 45 million litres of milk had been lost, which if projections were accurate could total about 60 million litres by Monday morning, he said.
Individual farmers who were affected would be paid for uncollected milk, which would spread the cost across the co-operative.
"Great benefit of being part of the co-operative," he said. The cost of the raw milk lost to date was in the vicinity of $30 million, Murphy said.
"Whilst it's catastrophic it is manageable in terms of farmer returns through the co-operative values."
The gas disruption was not expected to affect the forecast payout for the season or significantly impact on the total volume of milk Fonterra would process during the year.
BNZ economist Doug Steel said the gas leak was a serious event for those businesses that had to shut down.
"If it's only a few days in terms of national GDP the impact's likely to be relatively small," Steel said.
Steel was not adjusting his expectations for dairy production for the season to rise by about 5 per cent.
"Whether it rains around the country or not can have a much bigger impact across the whole season," he said.
ANZ chief economist Cameron Bagrie said at this stage the pipeline disruption was a "niggle factor".
"It's just not helpful and the problem across New Zealand over the past one or two years, these niggle factors are starting to add up," Bagrie said.
"You can suck out a big huge portion of that Rugby World Cup boost in the space of a week."
Bagrie said he was concentrating on five big picture shocks - the global situation, a weak national balance sheet, the need to earn money before spending it, the positive shock of high commodity prices and Christchurch.
"Maui and those sort of things you're down at number 20 plus, you glance at those, you're mindful of them but my big picture thinking at the moment in terms of the impact on the economy is being dominated by those five."
In the pipeline
* 750mm pipeline, moving 10,000 tonnes of gas a day.
* Moves gas at high pressure from Taranaki to Huntly.
* Erosion of earth thought to have caused a rupture.
* 5000 businesses affected by gas leak since Tuesday.