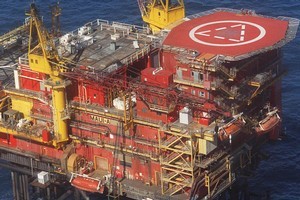 Owners of the leaking gas pipeline, Maui Developments, say the buck stops with them.
While Auckland-based utilities company Vector is contracted to maintain the 307km pipeline, Don Gray, a spokesman for Maui Developments, said it was doing everything it could to have it fixed.
"The buck stops with the owners of the Maui pipeline, who have to have in place what is necessary to fix it. That is certainly happening," he said .
"It's our pipeline but there are agreements with the people who use the pipeline that determine things like liability for anything like this and I'm not competent to talk about what the legal situation might be."
A Vector spokeswoman said Maui Developments would be responsible for any compensation that resulted from the disruption, not her firm.
One analyst said that in times of long-duration power cuts, retailers and distributors did not pay out compensation.
Gray said welds and steel thickness were inspected every five years by equipment running inside the pipeline, commissioned in 1977.
"We rather think the cause of this is earth movement that couldn't have been predicted. It's all very unfortunate and it's the first time it has happened in 30-something years."
Maui Developments is owned by the owners of the Maui gas field, Shell, which has 83.75 per cent of the pipeline; OMV, with 10 per cent; and Todd Energy, with 6.25 per cent.
The 750mm pipeline moved about 10,000 tonnes of gas a day at high pressure north from Taranaki to Huntly.
It is estimated it would cost about $1 billion to replace or replicate it.
Gray said a well maintained gas transmission pipeline could last up to 80 years.
"We had an exercise last year which is astonishingly similar to what has happened. It has been planned for but it seemed to us at the time to be an event that would never happen."
The owners were satisfied with Vector's maintenance programme and its response. "Everything that can be done is being done."
Vector shares, which had fallen by more than 2 per cent at one point during trading yesterday, closed unchanged at $2.53 last night.