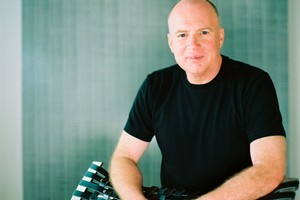 Worldwide Saatchi & Saatchi boss Kevin Roberts has been released from hospital after suffering from a rare but brief bout of amnesia while on stage at a business conference in Auckland yesterday.
SweeneyVesty chairman Brian Sweeney said he had been with Roberts when he gave his keynote speech to the Thrive conference at the Aotea Centre when, towards the end of the speech, he "literally became lost for words".
He came off the stage before finishing his speech and went to Auckland Hospital for tests and scans, Sweeney said on Roberts' blog today.
The doctors ruled out anything serious and diagnosed a condition called transient global amnesia, a very short-term condition in which the person has no recall of immediate and recent events.
"He was delighted to be told that the All Blacks were in the Rugby World Cup final, so much so that the news had to be repeated every 10 minutes," Sweeney said.
The Mayo Clinic describes the condition as "rare, seemingly harmless, and unlikely to happen again".
Roberts stayed overnight in hospital and was released today.
Sweeney said he visited Roberts this morning and his recall "was back to peak condition but for the hour or so after the incident".
"I suspect he will categorise this as on-the-field concussion."
Roberts, who was well enough after he fell ill to share a laugh with the medical staff who tended him, sent his thanks for the best wishes he received.
Worldwide Saatchi & Saatchi is one of the world's biggest marketing companies.
- APNZ