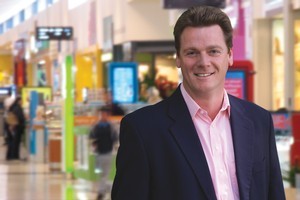 Kiwi firms need to collaborate to succeed on the global stage, writes James Bickford, NZ managing director for global branding agency Interbrand.
Building a strong brand is key to any business. Interbrand's Best Global Brands List 2011 is an interesting snapshot of global brands thriving in tough economic times.
Kiwi brands are actually in a good position. We are nimble and small and in this year's list the truly successful brands were those that adapted to survive in tough market conditions.
What can Kiwi brands learn from Interbrand's Best Global Brand List 2011?
New Zealand companies might think they have no connection to a list concerned with giant global monoliths such as Coke and Apple - but they would be wrong to assume this.
The main insight for Kiwi companies is simply that global brands think and act globally.
We can't continue to use isolation and our size to limit our ability to get on the global list.
Sweden and Finland have done it. To be global we need to think "globally". Nokia does not have a "Finnish feel" - it is simply a great global brand.
Fonterra is a company with great brand potential. It is a global $19 billion business but it has quite a low global brand profile, outside of its industry, when there is no reason why Fonterra should not make it into future Best Global Brand Lists.
There are so many great Kiwi brands, from Icebreaker to 42Below, but none have reached that important global brand level.
Some, including Navman, have come tantalisingly close.
Global brands are using globalisation and internationalism to propel their brand into the world.
And this is what Kiwi companies need to do. Be proud of our Kiwi ingenuity but don't suffocate or limit your brand, by making it too "Kiwi".
How can NZ products achieve globalisation?
Kiwi companies need to collaborate. We are a small nation brimming with intelligent and innovative people and we need to pool our resources to make it on the global stage.
The 2011 Best Brands List shows that the brands that are succeeding are those talking to each other, sharing best practice, and mixing creativity.
Ford's use of Google's Prediction API is a good example. Also LG and Prada's beautifully crafted phone and BMW and Guggenheim's joint Lab.
These are all clever partnerships which benefit both parties.
Kiwi companies need to talk more to each other and then the world will listen. Small partnerships can build great brands.
What are the interesting trends of this year's Best Global Brand List?
Luxury and technology brands are succeeding in uncertain times.
The high flyers have adapted, localised and made their brands make sense to people desperate for quality and stability.
Technology brands are taking over the top of the list, including this year's top riser Apple, at number eight, with a brand value that increased a staggering 58 per cent. Apple sits among the top 10 brands listed in Interbrand's report for the first time.
Seven of the top 10 brands (IBM, Microsoft, Google, GE, Intel, Apple and Hewlett-Packard), four of the five biggest risers (Apple, Amazon.com, Google and Samsung) and one of the few new entrants to the Best Global Brands report, HTC, the mobile device maker in Taiwan, all hail from within the tech sector.
Meanwhile, luxury brands have adapted and thrived this year.
Corporations such as Louis Vuitton, Gucci, Tiffany and Burberry all saw their respective brand values rise in the last 12 months.