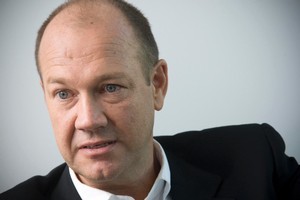 Mark Hotchin's lawyers and the Financial Markets Authority are due to meet in the High Court at Auckland today to discuss the former Hanover director's frozen assets.
Justice Helen Winkelmann dismissed an application in May to overturn the freeze on some of Hotchin's New Zealand assets and said the authority had "good grounds" to investigate him for alleged breaches of the Securities Act.
Today's conference will be held in chambers, closed to the public and reporters.
The FMA - formerly the Securities Commission - froze Hotchin's assets in December in an unprecedented display of power but has yet to issue proceedings against him or indicate what any charges would be.
It is investigating if the registered prospectuses of Hanover Finance, Hanover Capital and United Finance breached the Securities Act when Hotchin was a director of all three.
The asset preservation orders were put in place to ensure that if any investors wished to take civil action against Hotchin in the future, money would be available should they win.
The FMA said this move was made in the "public interest".
Although parts of Hotchin's assets are still frozen, Justice Winkelmann has removed the freeze over household assets for use by Hotchin's Australia-based family.
Assets were also released so Hotchin could pay his $5 million tax bill.