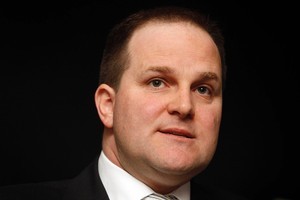 The Government has released the centrepiece of what Commerce Minister Simon Power has described as "a once in a generation" reform of investment laws.
Power yesterday released the draft Financial Markets (Conduct) Bill which will replace the Securities Act as the cornerstone of New Zealand's investment framework.
"The new legislation will play a crucial role in restoring confidence in our financial markets by providing better protections for mum and dad investors, and clearer rules for companies looking to raise capital," Power said.
The bill includes measures to discourage celebrity endorsements of financial products such as finance company debentures.
It also provides for a two-speed regulatory framework comprising of a more rigorous and expensive set of rules for investment vehicles the Government hopes to attract with its "financial services hub" plan and a less costly but less stringent regime for investment vehicles targeted at domestic investors.
The bill incorporates a number of Cabinet decisions made this year, including a modified liability framework for breaches of securities law, civil pecuniary penalties of up to $1 million for individuals and $5 million for companies if they mislead in product disclosure statements or advertisements, and a new system to regulate securities exchanges.
The draft bill will also replace difficult-to-read prospectuses and investment statements with a short "product disclosure statement" tailored to retail investors.
Other changes include new licensing regimes for specific financial sector participants, and an extension of the period for which the Financial Markets Authority or Registrar of Companies ban someone from managing a company from five to 10 years.
Public submissions on the 400-page draft bill are due by September 6.
Power said he intended to introduce the bill to Parliament before the November 26 election.