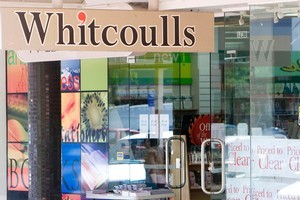 The voluntary administration of former Whitcoulls owner REDgroup is set to enter its final phase today when its unsecured creditors, who are owed $21.5 million, meet to approve a plan that will see them paid out at 3c in the dollar.
Any proposal put to creditors must receive 75 per cent approval by monetary value and more than 50 per cent by number of creditors to go ahead, but it is not expected to meet resistance.
While the failure of REDgroup was a blow to the industry, publishers were nevertheless relieved that the Whitcoulls chain did not close as a result of its collapse. It was sold to retail specialists David and Anne Norman in May.
David Joel, managing director at Macmillan Publishers NZ, said the company, which was owed $900,000, was now likely to get back just $27,000.
It is understood that other creditors were covered by insurance, or had retention of title protection clauses in their supply contracts.
REDgroup's New Zealand businesses - Whitcoulls, Borders and Bennetts - went into voluntary administration in February.
Voluntary administration was seen as a cost-effective way for REDgroup's owner, Pacific Equity Partners, to exit its ill-fated foray into book retailing.
"They knew what they were doing and they used the extent of the law to the maximum possible extent to extract everything they could out of it," Joel said.
"Effectively this was a staged exit.
"For us not to have $900,000 is absolutely devastating," he added. "If we weren't part of a much larger global organisation it might have put the business in jeopardy."
Macmillan, an English company founded by the grandparents of former British Prime Minister Harold Macmillan, is ultimately owned by Verlagsgruppe Georg von Holtzbrinck - a Stuttgart-based international publisher.
REDgroup's total secured debt was A$118 million ($147 million), most of it owed to Pacific Equity Partners.
Kevin Chapman, president of the New Zealand Book Publishers Association and managing director of Hachette NZ, said the industry was pleased that Whitcoulls had gone to an experienced retailer.
Hachette, a subsidiary of large French media company Lagardere, was owed a seven-figure sum by REDgroup, but was mostly covered by insurance.
"Across the industry, everybody is pleased that the stores have been sold and that they have gone to an owner who is an experienced retailer who is a long-term owner and who is a New Zealander," he said.
"Looking forward, the industry is quite positive, but looking backwards, thereis gamut of views on the REDgroup experience."