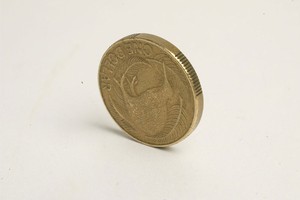 The New Zealand dollar eased today on profit-taking even though a delay in a vote on the US debt issue ruffled financial markets globally.
Republican leaders in the House of Representatives put off a vote Thursday night US time on a bill to increase the government's debt limit, cut federal spending and avoid a potential US default, Associated Press reported.
The decision created fresh turmoil as the US government struggled to head off a possible default threatened next Tuesday that would leave it without the funds to pay all its bills.
The NZ dollar was at US86.67c at 5pm from US86.93c at 8am and US87.18c at 5pm yesterday.
The NZ dollar has been rising against the US dollar while the US debt crisis plays out but dealers said the dominant trend today was profit-taking after the local currency rose to a post-flat record this week.
The NZ dollar was A78.97c against the Australian dollar compared to A79.14c at 8am, and was 67.16 yen from 67.89 yesterday.
It was at 0.6046 euro from 0.6071 euro yesterday and the trade weighted index was 73.91 from 74.27 yesterday.
The US dollar fell to a four-month low against the yen on the vote delay.
Without legislation in place by the Tuesday deadline, the Obama administration says the Treasury will not be able to pay all the nation's bills, possibly triggering a default that could prove catastrophic for an economy still recovering from the worst recession since the 1930s Great Depression.
- NZPA