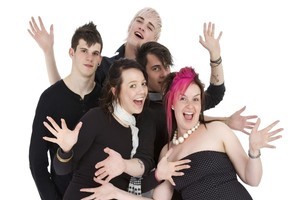 I once witnessed a role-play exercise at a financial planning conference that attempted to answer, in amateur dramatic form, the question 'what must an adviser do when faced with a client who insists on buying a rubbish investment?'.
The answer, arrived at after an agonisingly long theatrical performance, was to get the client to sign a waiver first before the adviser would transact the crap and pocket a commission.
It wasn't just the acting that stunk in this scenario - there was something whiffy about the plot too.
Everyone's a critic, of course, but why, I thought, couldn't this story end with the adviser booting the client out the door while yelling "and take your 'prospectus' with you".
This little drama played out in ancient pre-regulatory times so maybe you could forgive (although I didn't) the writers for concluding with the waiver-before-transaction angle.
Today, even with a waiver in hand, most advisers would probably hesitate before transacting an investment they considered dubious.
Partly, that's because of the new adviser regulations that came into force on July 1, which have imposed a new mood of caution on the industry.
But also investment advisers now have a court ruling to refer to that explicitly lays out some of their legal duties of care.
While the 'Armitage v Church' case is now old news (judgment was handed down on May 27), my friend Russell has alerted me, via his website , to a brief legal summary of the findings that teases out some of the "practical lessons for advisers".
The Chapman Tripp note points out, for example, that the Armitage ruling shows advisers can't rely on a simple 'risk profile' questionnaire to determine the risk tolerance of their clients.
Chapman Tripp says advisers must "form their own view as to their client's appetite for risk, including looking at the client's background and the way they present themselves".
Dress-up nice next time you see your adviser.
Other conclusions seem self-evident, such as this one: "If the financial adviser does not fully understand the risks involved, they have a duty to seek assistance from someone who does."
The lawyers also warn that a "general disclaimer is not an escape route".
"Financial advisers must also take care to use specific wording in their disclaimers," Chapman Tripp, a specific-word specialist, says.
I wonder how Chapman Tripp would re-write that old role-play. And, more importantly, what would it cost? Specific words don't come cheap.