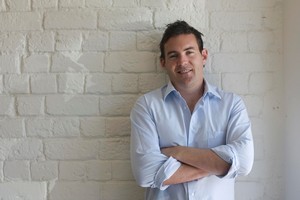 A travel firm arranging top-end packages for rugby tourists says the key Australian market is starting to pick up after the Reds' Super 15 triumph.
Seasonz Travel is arranging multimillion dollar packages for the Rugby World Cup and says the Queensland side's victory last weekend had sparked interest across the Tasman after a quiet start.
"The Australians have just fired up in the last few days - I'm sure it's got something to do with a result last week," said a director, Sam Porter before yesterday's shock Wallaby loss to Samoa.
"The South African market has woken up. It's been slow up to now."
There had already been strong interest from wealthy individuals and corporates from Britain, the United States, Argentina and among New Zealanders working in Asia.
"We've got some expats coming down and really treating themselves. They are going for the lodges and best hotels."
Top-of-the-line packages - including top corporate-box hospitality - could go into the millions of dollars but more modest tours would cost in the tens of thousands of dollars.
The big surprise has been the number of corporates hosting VIPs rather than indepndent high-end travellers.
"When we first got into it we thought we'd be getting more individuals like we are now. For the last 12 months we've been designing full-size programmes for groups of 15 to 30. They're spending enormous sums of money on those clients worldwide."
Activities between games included golf at courses such as Kauri Cliffs and Cape Kidnappers, heli-fishing, hiking, Harley Davidson tours, car racing and pig hunting. One common theme was good food and wine.
"Without doubt the one thing that goes across all is the food and wine experience. Our staff 10 years ago had to know where every bungy and jetboat was, now it's every good restaurant and vineyard," said Porter.
The strength of the New Zealand dollar had "not been helpful" but the pull of a global sporting event would outweigh it.
Porter said there was a shortage of good quality accomodation in Auckland in the final fortnight, VIP transport may be tight but there appeared to be plenty of airline capacity.