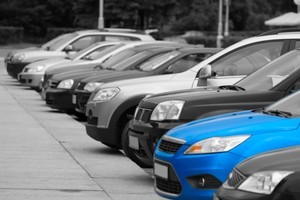 The Japanese earthquake and tsunami disaster is still having an effect on the new car market in New Zealand.
Last month's sales figures show the commercial market remained strong but passenger cars took another hit.
There were 7652 cars and commercials registered last month in a market down 4.4 per cent on the same month last year.
But the overall drop was propped up by sales of 2287 commercial units, up 13.2 per cent on last year. June's 5365 car registrations were down 7.3 per cent on the same month last year.
"Shortages of stock are still affecting sales of new passenger cars," said Motor Industry Association chief executive Perry Kerr.
"But I am heartened by the number of vehicles that crossed the wharf in June from Japan."
Customs figures showed 1698 cars came from Japan, up from 920 in May. Hyundai was the leading brand in June with 609 registrations and 11.35 per cent of the market.
Toyota, sixth in May, was second with 574 registrations and Holden third with 564.
The top selling passenger car was the Holden Commodore (201) followed by the Suzuki Swift (196) and the Hyundai i30 (170).
The top three commercial places remained unchanged. Toyota was first with 696 registrations (30.43 per cent) Ford second with 332 (14.52) and Nissan third with 329 (14.39).
The best-selling vehicles for the month were commercials: Toyota sold 500 Hiluxes, Nissan 319 Navarras, and Ford 217 Rangers.
The disaster in Japan in March led to the closure of Japanese factories supplying important parts, such as engine sensors, to carmakers worldwide.
It highlighted the risk of obtaining such components from a single supplier and revealed a dependence on suppliers that was not previously appreciated.
But lessons are being learned. Toyota, for example, is looking at its vulnerability to single sourcing and whether action needs to be taken.

Find more online at: www.nzherald.co.nz/motoring