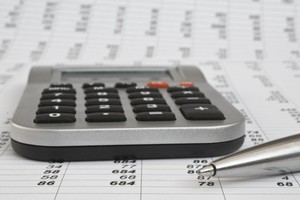 The Treasury is more downbeat about economic growth figures this week, saying it expects gross domestic product grew 0.3% in the first three months of the year.
The government department's forecast, which matches the Reserve Bank's, assumes the service sector took a major hit from the Canterbury earthquakes, and Treasury officials expect less than 1% growth in the first half of the year, according to their June monthly indicator.
That assessment is softer than a Reuters survey, which is picking 0.4% growth in the first quarter, showing the fastest expansion since the same period a year earlier.
Officials expect economic growth to speed up later in the in the year as tourists arrive for the Rugby World Cup, and the reconstruction of Canterbury becomes more certain.
The forecast comes out ahead of the New Zealand Institute of Economic Research's June quarterly survey of business opinion tomorrow morning, which is expected to show firms are more optimistic about the country's economy.
Though agricultural exporters are still enjoying record prices for locally-produced materials, private consumption is expected to increase at an annual pace of 2% this year.
High debt levels, which are slowly being worn down, and sluggish income growth are holding back spending, officials said.