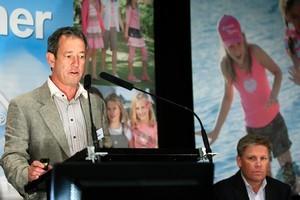 About 55 Pumpkin Patch staff at the retailer's head office and distribution centre have been made redundant.
Earlier today, the company confirmed that it was closing its US stores and scaling back on its UK business.
Pumpkin Patch CEO Maurice Prendergast addressed staff at the East Tamaki distribution centre staff late this afternoon and had spoken to groups of other staff during the day.
Robert Reid, General Secretary of the National Distribution Union that represents around 20 workers at the distribution centre, said that the company had informed the union that the distribution centre's six-person night shift was likely to be disestablished.
"Redundancy pay is available to those who are made redundant and a one months' notice period is also available that union members have been told they do not need to work out," he said.
The children's clothing chain will close its US stores and write-off unprofitable outlets in the UK, saying there's no sign that 'challenging and volatile' markets will improve any time soon.
Pumpkin Patch will progressively shut its remaining 20 stores in America over the next six months, which it says will give it the best opportunity to run down inventory.
- HERALD ONLINE