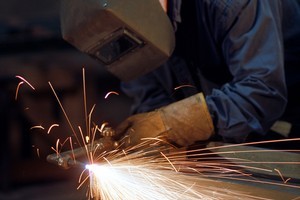 Businesses looking for government assistance to grow or innovate have a new path to navigate, following a restructuring of how that help is provided.
As part of the rejig, development agency New Zealand Trade and Enterprise (NZTE) is axeing its Escalator programme, which provided specialist skills for companies wanting to take on investors and raise money for expansion.
The first port of call for firms looking for early-stage support is no longer NZTE.
Instead, they will go through a network of 14 regional partners, which will co-ordinate grants, training and other government assistance.
Auckland businesses must now approach the new council-controlled organisation Auckland Tourism, Events and Economic Development (Ateed).
Ateed, which is planning a marketing campaign in the coming months to educate business owners about the changes, will employ capability consultants charged with assessing local firms.
The consultants will direct business owners to privately or publicly run training and information services which meet their particular needs.
It will offer a combination of financial-assistance packages previously provided by NZTE and the Ministry of Science and Innovation.
The new system of early stage support will include:
Business assessments by Ateed and the other regional partners' business advisers.
The provision of capability-development vouchers, which small businesses can use to buy services to help them build their businesses.
Access to research and development funding.
Ateed will have offices in Orewa, Albany, Henderson, Auckland CBD, Manukau and Pukekohe providing on-the-ground support, says Clyde Rogers, business and sector development manager for the new organisation.
Hans Frauenlob, general manager of products and services at NZTE, says the market has changed and there are private organisations able to offer the services that NZTE previously provided with Escalator.
He said this reduced the need for government to provide the direct service.
The vouchers will allow businesses to pick and choose the most appropriate assistance for them, rather than being put into pre-prescribed courses.
"The old scheme was workshop-based. The new scheme is based around individual business needs, which can be quite specific."
The changes in the system follow a review by the Ministry of Economic Development, which concluded that subsidies should be phased out gradually.
There was no longer a need for the taxpayer to fully subsidise these activities, the ministry said.
A consolidated training programme would reduce "product clutter" and confusion about what assistance was available for businesses.
Govt help a hand up to growth
Westhaven-based marine safety products-maker Vesper Marine has benefited hugely from NZTE assistance in recent years. The manufacturer of collision-warning devices was set up by recent American immigrant Jeff Robbins, who had no inkling there was government help available.
It was only when he was contacted by an NZTE representative that Robbins became aware he could get a hand up.
The business has since been assisted with packages including a research and development grant from TechNZ, the Escalator programme, assistance with marketing plans and the roll-out of the product.
Vesper Marine was "always envisioned" as an export business, Robbins said.
The government programmes helped fast-track the pre-existing business plan.
"We have grown the business dramatically since we first began. Much of that was from this help. Our plan had been to grow the business organically."
Thanks to Escalator and the other programmes, Vesper Marine managed to raise 60 per cent more capital than it intended. The assistance wasn't just monetary. As a recent arrival, Robbins didn't have many business contacts. NZTE helped him network and the people he met still provide assistance today.
Robbins agrees that the previous model under NZTE wasn't easy to navigate and there were some overlaps between programmes and departments. "Having a single point of contact [with Ateed] is an important thing."
He says he will be watching the new packages unfold with interest. He wants the focus to remain on smaller businesses such as his which need assistance to innovate and export. "That is where the value comes from."
Who's who
* New Zealand Trade and Enterprise is no longer the first port of call for early stage businesses looking for help
* Now they will go through a network of 14 regional partners, such as the Auckland Super City's new body Auckland Tourism, Events and Economic Development (ATEED).
* They will be given capability development vouchers to buy help in building their businesses.