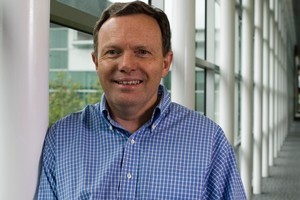 Fisher & Paykel Healthcare, which makes breathing masks used to alleviate sleep apnea, posted a 27 per cent drop in full-year profit after a high New Zealand dollar eroded the benefits of record sales.
Net profit fell to $52.5 million in the 12 months ended March 31, from $71.6 million a year earlier, the Auckland-based company said in a statement today. Sales rose 0.5 per cent to $506 million.
FPH makes 54 per cent of its sales in US dollars and a high kiwi dollar erodes the value when revenue if brought home.
The New Zealand dollar has surged 19 per cent against the greenback and 4.2 per cent versus the euro in the past 12 months.
The company has some $520 million face amount of currency hedging in place over the next five years, it said today.
Chief executive Michael Daniell today forecast 2012 revenue would rise as much 15 per cent, giving a range of $530 million to $580 million, while the range for net profit was NZ$62 million to NZ$76 million.
"Our underlying revenue growth accelerated in the March quarter and we are anticipating a continuation of strong operating revenue growth this year, supported by new products and growth in new applications," Daniell said.
FPH will pay a final dividend of 7 cents a share, unchanged from a year earlier.
Shares of the company slipped 3.5 per cent to $3 after the results.
Annual profit exceeded the forecast $48 million to $51 million after one-time tax tax adjustments that the company gave with its first-half results in November.
Weighing on earnings were costs to expand manufacturing in Mexico and one-off non-cash deferred tax charges of $11.5 million, the company said.
Sales at the company's respiratory and acute care (RAC) division rose 13 per cent in the latest year and revenue for obstructive sleep apnea (OSA) products climbed 8 per cent, in US dollar terms.
"Growth accelerated late in the financial year as our new ICON flow generator range gained traction and demand for our respiratory consumables increased," Daniell said.
FPH completed the rollout of its new ICON flow generator range into the OSA market in North America in January and said customer response has been "very positive."
This story has been changed from an earlier version which said annual profit undershot the $60 million-to-$63 million forecast range the company gave in November.