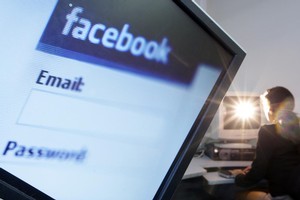 Almost a quarter of Kiwis are worried their online past could hinder their career prospects moving forward, although just as many believe being active online is essential for career development.
The Kelly Global Workforce Index shows 27 per cent of respondents secured their most recent position through an online job posting, ahead of worth of mouth referrals (23 per cent), direct approaches from employers (12 per cent) and print advertisements (10 per cent).
Just 1 per cent of the survey's 1800 New Zealand respondents said they secured their most recent job through a social network, though 17 per cent said they scoured sites such as Facebook, LinkedIn and Twitter seeking job openings.
Kelly Services managing director Debbie Grenfell said Kiwis were increasingly aware of the impact their online activity could have on their careers.
A quarter of New Zealand men, and almost as many women (22 per cent) said they were worried that material from their social networking sites could adversely impact their careers.
Almost a third of women and 28 per cent of men said they deliberately censored or edited their personal social network content, to prevent career problems.
Grenfell said the survey showed that while social media was becoming active as an employment tool, so too was apprehension about the damage it could have on their careers.
"We are finding more people are using social networks to look for work because it allows them to target exactly the job they want, and even the organisation where they want to work.
At the same time social networks were becoming an increasingly valuable tool for employers looking for staff, she said.
"It's clear that social networking is changing the way that people seek out work and engage in conversations about work opportunities. Like any new technology, people are learning that there are positives and negative, and they need to be careful that they are tapping into the best elements of the internet when their careers are involved," Grenfell said.
The results also showed:
• Facebook was the most popular social media site for respondents aged 18-29 looking for work but LinkedIn was more popular those aged 30-65.
• 35 per cent of respondents said their employers have social networking policies that regulate use at work.
• Those most active in searching for jobs online are in Wellington, where 21 per cent use social networking to seek work, followed by Auckland (18 per cent), Waikato (15 per cent), and Canterbury (10 per cent).
• Despite the rise in popularity of social networking, the vast majority of respondents (68 per cent) said they spent an hour or less per day on social media sites.
- Susie Nordqvist