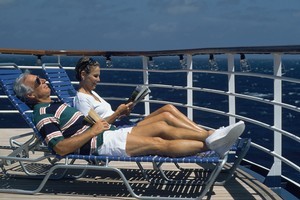 The Reserve Bank issued its latest non-bank discussion paper late last Thursday, obviously with the intention of giving us something to read over the Easter non-shopping period.
Actually, my holiday didn't get that bad until Monday night when I skimmed the pdf looking for some reason why the Reserve Bank wanted to bury this release in the Easter/ANZAC Day news dead zone.
But I couldn't find one, the proposals to improve the "prudential disclosure requirements for non-bank deposit takers" appear to be non-controversial.
For the non-banks (principally finance companies, credit unions etc) this means they will have to offer more detailed, consistent and regular disclosure to investors once the new rules have been finalised.
The new standards, for instance, will force non-banks to clearly identify and quantify the kinds of risks they're taking with your money in their prospectuses and, to a lesser extent, in investment statements but hardly at all in advertisements because they only "aim to attract potential investors' interest, and are not intended to be the basis of any investment decision".
The Reserve Bank has set out six areas the non-banks must cover in their disclosure documents: capital adequacy ratios; related party exposures; liquidity; credit ratings; risk management programme; and governance.
"The minimum disclosures that should be required for each prudential area are:
a) a description of the prudential requirement;
b) a certification of compliance (or disclosure of a breach) with the prudential
requirement over the period covered by the prospectus;
c) the actual position (if relevant) against the requirement; and
d) comparative information from the previous accounting period (if relevant)," the document says.
Such information may have saved investors from some of the worst excesses of the finance company boom and bust - if they'd read it, of course.
Until we get through the legal mess left by the last lot, though, it looks like non-bank good news is non-news.