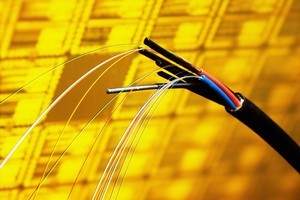 Crown Fibre Holdings (CFH), which is managing the Governments $1.5 billion investment in ultra-fast broadband (UFB) infrastructure, has signed letters of intent with 13 retail service providers.
So far the infrastructure roll out has got under way only in Northland, but the aim is to have UFB available to 75 percent of people within the 10-year life of the project.
Negotiations are under way with a range of companies seeking to be involved in the roll out in other areas.
On the retailing side, CFH said it was expecting product and price information to start to flow in coming weeks.
Given the attractive UFB wholesale prices, the retailers would be able to offer superior internet and voice services for much the same price as customers paid for communications over copper now, CFH chief executive Graham Mitchell said today.
High definition video could be offered, while the full benefits of cloud computing could be made available in the business market.
Telecommunications Users Association chief executive Paul Brislen said the organisation was looking forward to seeing innovative and competitive pricing from the retailers.
- NZPA