Collaboration has helped many of the city's businesses to get up and running after the quake.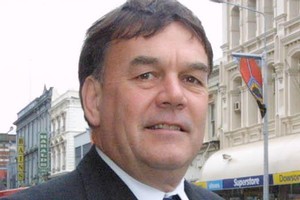 One of the more positive words to emerge from the Christchurch earthquake is "collaboration". "There's an opportunity that is huge - but it's going to require collaboration like you've never seen before," says Peter Townsend, chief executive of the Canterbury Employers Chamber of Commerce (CECC).
The new collegiality is happening on a national front, as well as locally. Some of New Zealand's top companies have banded together to help Christchurch, through Business New Zealand.
Two weeks after the quake, Townsend had a meeting with 120 CEOs in Christchurch to work on what the city of the future would look like.
Their role, he says, is to establish: "How do we ensure that we can achieve for the next 150 years what our forefathers did for the previous 150 years?
"It's quite remarkable, it seems like a trite thing to say but when you look at times like these, it's when the community works together best," he says.
Throughout the community, groups of people are working across boundaries which they did not do historically, says Townsend.
The CECC and the Canterbury Development Corporation have formed a joint venture called the Canterbury Business Recovery Group.
Townsend and his CECC staff have been operating out of his home since the quake - he has had more phone lines installed and seven or eight computers are operating there.
No one can forget the sad stories coming out of the city. When competitors see each other out and about, they don't talk about business; they ask after each other's families, says business consultant and Synergy Business Systems GM Andy Collyer.
"It's so fragmented at the moment. Accountants are slumming it with truckers," he says. Companies unaffected by the quake are hosting homeless businesses in their offices until they find new premises, and chief executives with power and water are opening their homes to staff without hesitation.
"If you are a manager, historically you are dealing with performance issues and financial results.
"Now you are dealing with a whole lot of other problems, like 70,000 people have evacuated Christchurch - a lot of guys have been left behind and are trying to get on. Some of them can't even cook for themselves," says Collyer.
Skilled people who don't own homes in Christchurch are saying, "I don't need this - I could live in Wellington, Sydney or Brisbane."
Out of the chaos, some highly successful, if ad hoc arrangements are being made.
A number of community farmers' markets have started up and are filling a definite need in a city which is still challenging to travel across because of the quake damage.
Menswear clothing retailer Munns had to evacuate its CBD shop at the centre of the no-go red zone. All its administration has now been transferred to its Tower Junction store in Addington and it has brought a fellow CBD tenant with it - the barber, Bojangles. The staff of Munns had always gone there and knew the owner, Kristin Foster.
Says Munns owner Barry Souter, "In the circumstances, we saw an opportunity and he saw an opportunity - Kristin wanted to retain his customers and we had the space."
Under the new arrangement, Bojangles customers are emerging with several new Munns' shirts and men coming in to buy new suits are taking the opportunity to get a trim.
"It's a win-win for both of us," says Souter. The idea for a barbers in men's clothing shops is not uncommon in the luxury menswear stores in London's West End.
Meanwhile, in a Herculean effort, Bromley-based plastics company Elastomer Products is back up and running, despite quite substantial damage.
Owner and managing director Tom Thomson, speaking just two hours after his badly hit Christchurch premises had reopened, says the miracle of being fully functional so soon after the quake was down to huge collaboration among family, staff and engineering experts brought in to make the building safe again.
Thomson says the plastics industry also rallied extremely well in the crisis.
His competitors have helped with anything he needed - from tanks of water to portable toilets.
His major clients, Electrolux and Fisher & Paykel, have sent useful whiteware - a washing machine, a dryer and a stove to the head office so staff could do their washing and cooking at work.
Another company is bringing in regular deliveries of food by the truckload, because it takes so long to get around Christchurch at the moment.
"It's quite humbling what people will do for you when the chips are down," says Thomson. "But I have helped people in the past, so what goes around comes around."
The biggest collaboration has come from his staff, says Thomson, who bought Elastomer in a management buyout in 2006. Two senior executives got into the damaged building a couple of days after the earthquake to get the computer servers out and have since been operating the business from Nelson.
With a high level of debt from the MBO, and then the quake, "I think some people thought I'd take the money and run," says Thomson. But he asked for a show of hands on who wanted to stick around and the vote was unanimous to stay.
"A lot of staff have no power, and no sewerage, then you see people turn up for work every day," he adds.
"It's a stirring story to be part of, to be able to lead it is a privilege."
Thomson is planning a heroes' board and some sort of ceremony to thank those who have gone beyond the call of duty in getting the company back up and running.
Deluged with help, he is passing things on to other businesses still struggling. Some companies are looking at his operation and asking: "How did you do that?" And he's passing on useful information.
Gill South is an Auckland freelance writer