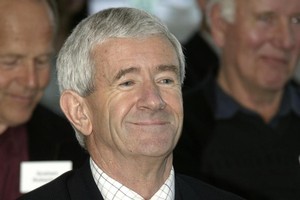 The Business Roundtable is urging Christchurch City Council to sell its shareholdings in commercial businesses after the earthquake that devastated the central city.
"Reducing its shareholding in its port, airport and electricity companies would free up cash for repairs to local infrastructure without imposing new burdens on ratepayers," the roundtable said.
Christchurch City Holdings the wholly owned investment arm of the council, owns 89.3 per cent of Orion Group, 75 per cent of Christchurch Airport, 75.1 per cent of Lyttelton Port Company, and 100 per cent of Christchurch City Networks.
It also owns 100 per cent of Red Bus and City Care.
Dividends from these investments reduce rates by more than 15 per cent, according to the CCHL website.
The roundtable is a long time advocate for a smaller role for both local and central government.
"The Government's plans to sell down its shareholding in several State-owned enterprises make even more sense in present circumstances.
"It does not need to be involved in commercial activities whereas basic infrastructure is a core government function," it said.
"The same argument applies to the assets of the Christchurch City Council."
The current high level of central government spending and borrowing - the latter amounting to a huge $300 million a week - was not a good starting point for dealing with reconstruction.
"Interest-free student loans and Working for Families were politically motivated, not based on sound public policy analysis.
"Such reductions should also take priority over tax increases to fund reconstruction. These would dampen economic activity at a time when the economy may again be in recession," the roundtable said.
- NZPA