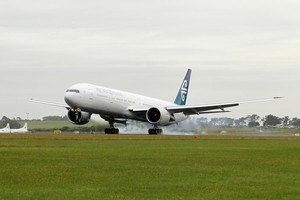 The Commerce Commission has won the right to keep a powerful tool at its disposal after winning an appeal of a High Court ruling that stripped its ability to gag potential witnesses.
In the Court of Appeal, Justices Susan Glazebrook, Terence Arnold, and Rhys Harrison yesterday ruled in favour of the antitrust regulator's appeal of a 2009 decision that meant it had to lift gagging orders on a number of interviewees involved in its air cargo cartel investigation.
The bench of judges decided the regulator needed the ability to suppress evidence it received, including the questions it posed to subjects, to protect the integrity of investigations into serious misconduct. The judgement also approved letting the orders survive the issue of proceedings if an investigation is still live.
"We accept the commission's submission that it is of significance that the preservation of investigative confidentiality, including lines of inquiry, is a well recognised justification for resisting disclosure by public bodies charged with investigative functions," the judgement said.
The judges cautioned the regulator to be vigilant in its use of the power, which breaches the Bill of Rights, saying the commission should "take into account and weigh all relevant factors in the context of the particular investigation" before using of the order.
National carrier Air New Zealand's cross-appeal, that the orders were only limited to protect confidential information, was thrown out.
The win won't have any bearing on the regulator's existing cartel case, which includes Air NZ, though it gives the commission greater certainty about what information it can and can't gag in future investigations.