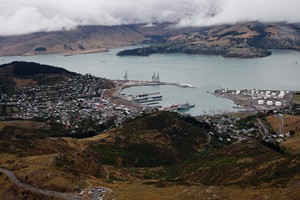 Lyttelton Port of Christchurch, the country's largest coal-exporting hub, plans to resume limited operations in days following the nation's deadliest earthquake in 80 years.
The oil berth was expected to be operational in 48 hours and the port company aimed to have some container operations available within three to four days, it said in a statement released yesterday to the New Zealand stock exchange.
Container services might be back to pre-quake levels in about 10 days as "urgent minor" repairs were completed, the company said.
The port was closed after the 6.3 magnitude earthquake on Tuesday.
A tanker was scheduled for fuel discharge at the port on Saturday, general cargo assets were being assessed and a further update would be given, it said.
The port suffered damage to its wharves, cranes and other facilities during the magnitude 7.0 quake in September.
PrimePort Timaru is taking ships that would have otherwise called at Lyttelton. The competitor port has lost freight from Fonterra's giant Clandeboye plant near Temuka to Lyttelton.
PrimePort Timaru chief executive Jeremy Boys said Timaru had handled a container ship on Wednesday and a fuel tanker, and while fuel storage was tight at the Timaru port it was working to help get fuel through to Christchurch.
- Bloomberg