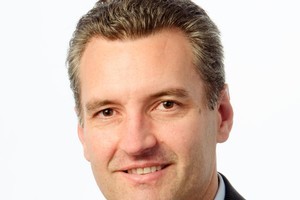 The money market now sees about a 50/50 chance that the Reserve Bank will cut the official cash rate when it next reviews it on March 10.
Economists are split on the issue.
Bank of New Zealand economist Craig Ebert said Tuesday's earthquake would delay the economic recovery but cutting the OCR was not an appropriate way to help.
But while the BNZ expects it will be January next year before rates are raised again, Ebert said the Reserve Bank would be conscious of the troubles it could invite with any knee-jerk loosening of the monetary spigot.
"For example it it was to precipitate a major fall in the New Zealand dollar it would pump up the price of fuel and other imported materials and goods. A drop in interest rates would also crimp incomes of those reliant on deposits, the elderly included."
Monetary conditions had already eased in response to the events in Christchurch, Ebert said.
The dollar is down about 1.5 per cent, and wholesale interest rates have fallen right along the curve, which puts downward pressure on retail rates. Wholesale rates one year out have fallen by about 35 basis points.
Ebert also finds it telling that a statement from the central bank yesterday was all about keeping Christchurch supplied with cash and made no mention of monetary policy.
But Deutsche Bank chief economist Darren Gibbs is inclined to think governor Alan Bollard will cut the OCR in two weeks and by 50 basis points.
"The economy was already struggling to find its way out of recession before this earthquake. It is going to put the whole rebuilding process back and obviously there are going to be broader implications for confidence up and down the country, not just in Canterbury," Gibbs said.
"In that environment there is scope for monetary policy to play a small role, taking some of the sharp edges of the economic impact. It would be a message to the broader economy, but also for people down in Christchurch with mortgages to pay it would not be unhelpful."
But the bulk of the policy response would have to fall on the Government, Gibbs said.
"Any thought of achieving a surplus by 2014/15 must surely be out the window."
The economy would generate less tax revenue and the Government would face considerable extra costs.
Ratings agency Moody's said that, at the moment, there was no reason to reconsider its Aaa rating of New Zealand Government debt, even though the earthquake would result in a one-time rise in debt levels.
"Current indications are that Tuesday's earthquake will have a larger effect on Government borrowing than the one in September and therefore debt ratios will deteriorate further, but will remain in line with Aaa-rated peers," Moody's vice-president Steven Hess said.
Standard & Poor's associate director of sovereign ratings Kyran Curry said it was too soon to assess any ratings impact.
ASB chief economist Nick Tuffley expects it will be December, if not later, before the Reserve Bank increases the OCR, and sees a 35 per cent chance of a 50-point OCR cut next month.
"The case for cutting is more 'Why not?' than anything else," he said.
Targeted assistance would be more effective than monetary policy changes in assisting Christchurch itself.
"But this earthquake has come at a time when the economy is clearly vulnerable and domestic demand is weak. A cut would be more a response to signs the wider economy is flagging, or to give some confidence-restoring insurance," Tuffley said.
"We had previously expected building activity in Christchurch would be starting to pick up around now.
"However, with the most recent quake and the increased scale of destruction, repair work is unlikely to get underway in a meaningful sense until later this year."