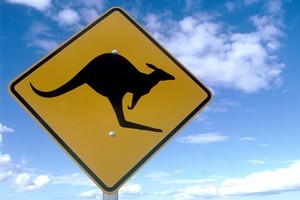 They have strategies, they go forward, in the financial services business. Here's some recent evidence from New Zealand's funds management world:
•The ANZ-owned wealth management group OnePath just quietly shed its funds management chief, Paul Butler, and head of product, Nigel Jackson, as it 'restructured';
•Fund manager AMP Capital NZ 'disestablished' its two most senior property execs, Anthony Beverly and Simon Urquhart-Hay, sending responsibility for much of its $3 billion property portfolio off to Sydney;
•The Commonwealth Bank-owned ASB has rerouted reporting lines for its fund business across the Tasman with the NZ-domiciled ASB Group Investments team to lose its stand-alone identity, merging with the Sydney-based Colonial First State Global Asset Management (a Commonwealth subsidiary) by July.
The first item on my list actually has the least to do with funds management.
Since ANZ took full ownership of OnePath (then known as ING) last year the bank has been slowly swallowing the wealth management entity - corporate right-sizing was inevitable. OnePath's NZ investment team remains intact and in town.
However, the AMP and ASB changes have real potential to directly affect how a huge chunk of New Zealand savings are invested.
As I noted in a previous blog AMP Capital NZ shipped off responsibility for its investment strategy to Sydney last year, which the property department now joins - this has greater significance in light of AMP's impending merger with AXA, both of which are KiwiSaver default providers.
ASB, which runs the single-biggest KiwiSaver scheme amongst other funds in its $5 billion portfolio (which includes products sold by sister company Sovereign), has now also relinquished some control over New Zealanders' investments.
For now, New Zealand clients of ASB, Sovereign, AMP (or AXA if that long-winded deal finally goes through) won't notice any difference to their funds and underlying investments are most unlikely to change any time soon.
But however you PR it, New Zealand has just ceded another tiny piece of its financial sovereignty to Australia.