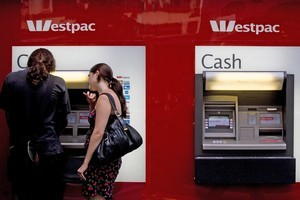 No one likes to hear the name of his bank and the phrase "possible credit rating downgrade" in the same sentence.
But it would be dishonest to try to shift all the blame onto the Australian banks or the ratings agencies or belatedly risk-averse financial markets.
We have set ourselves up for this.
That Moody's has put the big four New Zealand banks on review for possible downgrade because of their "structural sensitivity to wholesale funding market conditions" reinforces the message we have been hearing for some time now from the Government, the Reserve Bank, the Treasury, the Savings Working Group, Uncle Tom Cobley and all.
It is that as a nation and as a people we save too little and are consequently too reliant on importing the savings of foreigners. That has been true for many years. So why is it suddenly an issue for the ratings agencies. (Remember there was some fretting from Standard & Poor's late last year about the banks' external liabilities potentially becoming an issue for New Zealand's sovereign rating?)
Since the global financial crisis ratings agencies are much more sensitive to risk and take a less indulgent view than they used to of small, heavily indebted countries.
The immediate trigger is the fact that Moody's is undertaking a similar review of the banks' Australian parents, whose reliance on wholesale funding - by which it means anything other than customers' deposits - is even greater.
Before we get sniffy about that, however, it is worth remembering that the big four Australian banks are among the highest-rated banks in the world. It is not unreasonable for Moody's to have second thoughts about whether that status is compatible with high reliance on imported funding in a world much more risk-averse than it was before the global financial crisis.
The impact of the crisis was moderated in this part of the world by the quality of its banks compared with their Northern Hemisphere counterparts.
Moody's acknowledges as "a positive" moves by the Reserve Bank last year to require the banks to fund more of their lending from deposits and longer-term wholesale sources.
In the end, though, whether our banks are downgraded will not be driven by such factors but "largely" by the outcome of the review of their parents across the Ditch. In that sense we already have the Single Economic Market we heard so much about this week.