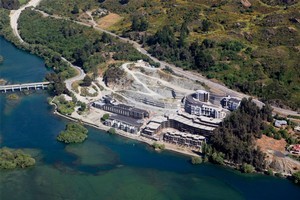 A group of New Zealand hotels sold for $225.6 million last year.
Dean Humphries, national director of Jones Lang LaSalle Hotels in Auckland, said the flurry of investment activity meant 2010 was the second-highest year for transaction volumes since the firm began keeping records in 1990.
The value of last year's deals was eclipsed only in 2006 when hotels sold for $378.3 million and Humphries thinks the sales will continue to flow this year.
"On the back of this activity, we expect more hotels to come to the market this year. Hotel trading across New Zealand started to stabilise during 2010, providing a platform for owners and operators to counterbalance discounting that occurred throughout the global financial crisis.
"We expect that trading conditions will continue to improve in 2011 and that the Rugby World Cup in September/October [will] act as a further catalyst for trading growth," he said.
"The surge in New Zealand hotel sales included one of Auckland's premier CBD hotels, the 267-room Hyatt Regency Auckland which sold for just under $60 million. The hotel was purchased by Charles Pandy's CP Group. On January 20, the Hyatt was rebranded as a five star Pullman under the Accor Asia Pacific brand.
"The 283-room Hotel So in Christchurch sold for about $19 million to a private offshore investor who has also purchased a number of other hotel assets in Australia and Singapore over the past couple of years. The hotel has now been rebranded as an All Seasons under management by Accor Asia Pacific," Humphries said.
"New Zealand has also recorded its largest hotel portfolio transaction at approximately $150 million with the sale of six hotels owned by Australian private company Tourism Asset Holdings. The hotels included Novotel and Ibis Ellerslie in Auckland, Novotel and Ibis Wellington, Ibis Christchurch and Novotel Queenstown.
"The purchaser of this portfolio was American-based real estate investment trust Host Hotels & Resorts, the largest lodging real estate investment trust in the world. A seventh hotel, the Novotel Christchurch, was also sold to the same purchasers directly by Accor for an undisclosed price," he said.
Looking at hotel performance this year, he expected the Rugby World Cup to produce a spike in revenues during the six-week event with matches in 12 cities.
"For the cities hosting the quarter-finals, semifinals and finals, room rates could be up to four to five times the normal room rate."
RISING FAST
Five big new hotels under construction:
Kawarau Falls, Queenstown:
5-star 178-room Hilton Queenstown
4-star 98-room Kawarau Hotel
Auckland International Airport & precincts:
4-star 260-room Novotel
4-star 150-room Sudima
2-star 125-room Formula One