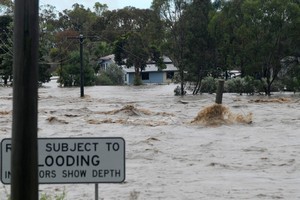 Tourism Holdings, the camper van rental company, said it won't meet full-year profit guidance because forward bookings have been hit by the spate of floods and storms in Australia and softening tourism demand in New Zealand and the UK.
Earnings before interest and tax are now expected to be breakeven compared to a previous forecast of $10 million, with a net loss of $4 million compared to the $2.5 million profit previously forecast, the company said in a statement.
Tourism Holdings will also breach its banking covenants for the March quarter, and is in talks with ANZ bank and Westpac and expects to have resolved the issue by the end of February.
"Natural disasters including the recent Queensland floods, a greater than anticipated decline from the United Kingdom market and poor January domestic tourism in both countries are considered the causal factors in the decline," the company said.
"Exacerbating the issue of lower hire days, yields for the February to June period are down on expectations as the industry reacts to the demand decline with severe price activity."
That comes as the company is preparing to deliver its interim results for the six months ended December 31, which will be in line with previous forecasts, and will be in compliance with its banking covenants.
Based on the current projection Tourism Holdings said it will not be declaring a dividend for the half year.
Shares rose 1.3 per cent yesterday to 76 cents.