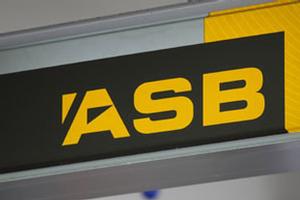 ASB Bank has apologised to a customer after a blunder in which State Insurance set up a direct debit from her account without her permission.
The woman, who asked not to be named, said she was lucky to notice the mistake while scrolling through a bank statement last week.
She became confused earlier this month when she saw a $119.56 deduction from her account from December 24 and another for $59.72 from January 7. She rang the bank and was told by call centre staff that she must have enabled the payments.
The staff member eventually cancelled the direct debit payment that had been set up but told her to go to State about recovering the money through a disputed transaction form.
"I've never had anything with State. It just really concerns me that some people can access our bank accounts without our knowledge, it's like 'how often does that go on?'
"I feel like I've had to fight with ASB to get my money back that they let someone take out of my bank account.
"You put your money in the bank because it's safe - not to let them let other people access it."
After being contacted by the Herald, ASB apologised for the error and for the way it handled the incident. The bank refunded her the $179.28 - and gave her a further $179.28 for her troubles.
Shaun Drylie, ASB's general manager cards, transactions and payments, said some organisations, including State Insurance, were "trusted initiators" who could set up direct debits without the bank witnessing the customer's authority.
"Our investigations have revealed that this incident is a case of human error, where State Insurance entered an incorrect customer account number when setting up the authority. Such cases of human error are very rare, and we have sincerely apologised to the customer affected by this incident."
A State Insurance staff member had entered an incorrect number, which happened to match the woman's account.
"We would also like to take this opportunity to remind customers to regularly check their statements to ensure that everything is in order," Mr Drylie said.
State Insurance said "an unfortunate error" had occurred.
"State will undertake a full review to investigate why this happened to ensure that it will not occur in the future."
In July 2009, BNZ Bank apologised for disclosing a customer's details to another customer after a $20 internet transaction went wrong when a woman went online to pay for photo processing and accidentally entered one wrong number, which matched another customer's account.
She learned of the error when the man whose account she accessed emailed her to get his money back after the bank had given him her contact details.
Banking ombudsman Deborah Battell said entering a wrong number was not uncommon and was something that could occur easily - mostly during deposits.