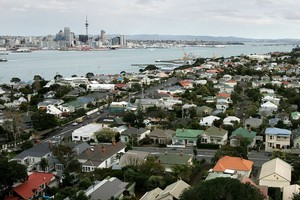 The number of people putting their home up for sale dropped to its lowest level in four years last month, amid a climate of cautious vendors.
Figures from Realestate.co.nz show the number of new property listings fell 19 per cent to 8300 in January, when compared to the same time last year.
It is the lowest number that has been recorded since Realestate.co.nz started surveying the market in 2006.
Realestate.co.nz chief executive Alistair Helm said although there were indications to suggest buyer interest in properties was higher now than it had been in a long time, vendors were still highly cautious about entering the market.
The average asking price fell $10,000 to $406,525 in January, while inventory - which saw its 12-month peak last November at 53.2 weeks - has fallen to 47.9 weeks.
"While the figures indicate that vendors are continuing to be cautious and lower their expectations, we're also seeing an increase in the numbers of buyers doing research into the availability of new properties."
Helm said that in January more than 2 million unique browsers reviewed property websites in general, as monitored by Nielsen Online - up more than 24 per cent on the same month last year.
In January, the Zoodle property information website had 100,000 visitor sessions - up 70 per cent when compared to January last year.
"Buyers are clearly on the hunt for interesting new properties and looking for a good deal," Helm said.
- NZ HERALD ONLINE