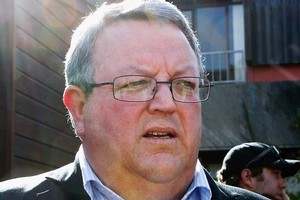 New Zealand's "brain drain" of skilled workers across the Tasman looks set to worsen as big Australian companies arrive in Auckland offering "fantastic job opportunities and lifestyles".
Oz Jobs Expo, to be held at the ASB Showgrounds in Epsom on February 12 and 13, is being heavily promoted through full-page advertisements in newspapers.
Jason Clayton, the New Zealander behind the event, said his company, Custom Employment Events, had 24,000 New Zealanders on its books and expected up to 7500 would attend the expo.
The expo offers would-be migrants the chance to meet with "the largest collective of employers offering a diverse range of job opportunities" with pay ranging from A$45,000 to A$400,000 ($58,000 to $514,000).
Mr Clayton said New Zealand would benefit from the experience its workers gained in Australia.
He said his expo would not poach workers away from Canterbury earthquake recovery efforts.
However, Labour has warned that the earthquake work has "stalled", increasing the risk many of the skilled contractors required will leave for higher wages available in flood recovery projects in Australia.
Months in the planning, the expo in Auckland was not related to the need for labour and expertise to help in rebuilding flood-ravaged Queensland and New South Wales, said Mr Clayton, who added he had yet to see any flood-related demand from the Australian companies he recruits for.
He began promoting the event to employers in Australia well before the floods there and had expected some interest from those involved in rebuilding efforts.
"I expected an influx of inquiries from people who wanted to hire builders, sheet metal workers and people with telecommunications skills, - all the skills you need to rebuild infrastructure - and I haven't seen that at all. I think it's too early. The floods are not going to impact on this particular event."
Yesterday, Labour's earthquake recovery spokesman, Clayton Cosgrove, said the Government's approach to Earthquake Commission-funded rebuilding work had not placed sufficient emphasis on utilising local builders and other contractors and was taking too long to start rebuilding.
Meanwhile, Mr Clayton said he had planned to hold a jobs expo in Christchurch but had cancelled it "as a result of what's going on down there".
He did not want to add to Canterbury's woes by luring skilled workers away.
Yesterday, Earthquake Recovery Minister Gerry Brownlee acknowledged that some skilled tradespeople would likely choose to take up opportunities in Australia rather than staying on in Canterbury.
"It will be affected. I don't think the effect will be as dramatic as some might think ... I don't see an absolute drove of people going over there."