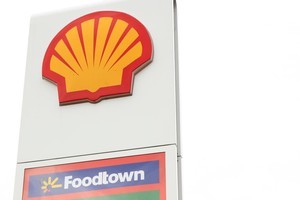 Shell's owner says it is open to buying assets from rivals as more shake-ups loom in the retail fuel sector.
Persistent talk remains of Mobil selling its filling stations here and Shell's owner, Greenstone Energy, has talked to at least one other company about buying individual stations.
"We're generally open for opportunities. We'll be more specific about that in the New Year as we get more targeted," said Greenstone chief executive Mike Bennetts.
The company owns 225 service stations and he said its two shareholders, Infratil and the NZ Superannuation Fund, were happy with growth by adding Shell stations or buying from rivals.
"We're talking frequently with our bankers who have expressed an interest should the right opportunities come along to provide further core bank debt," Bennetts said.
In its first six months under Greenstone, the fuel business returned a net profit of about $26 million - ahead of expectations.
It had raised $147 million through a bond issue to push out debt repayment beyond two years from now.
"We can be strategic, we don't have to respond to gyrations in the market."
He did not envisage any Commerce Commission obstacles to buying other companies' assets at the service station level although there may be more hurdles further up the supply chain.
"I think if we had opportunities we'd be guided by what's happened in this industry when Chevron took over the Challenge business or by comparable retail businesses," Bennetts said.
Bennetts said although his company had picked up market share, it was suffering an industry-wide slump in retail margins.
Margins of 2c a litre in Shell's case needed to improve and the industry average of a 5 per cent to 8 per cent return on capital was not sustainable.
"I would suggest that is not sufficient to encourage significant investment or reinvestment," Bennetts said.
This had led to stations closing and less choice for motorists. As in other countries, oil majors had got out of fuel retailing as Shell did here and Mobil is tipped to follow.
Bennetts said he was aware of market talk about Mobil but did not know what the company's plans were.
Greenstone is nearing a decision on what to do with the Shell brand. It had an agreement to use it for three years and an option for a further two years, but that could be extended in perpetuity, for a fee.
Greenstone could also rebrand the chain to "tell a Kiwi story".
There was a greater awareness among commercial customers of Shell's New Zealand ownership than the public. This meant businesses knew they were dealing with local owners who could more quickly respond to their requirements.
"It would be somewhat heroic of us to think that by simply changing brands we would get new customers. We need to offer the customer something better to justify a change of brand."
This included a revamp of its service station shops, where margins are higher. Bennetts said over a year there are about 65 million customer visits to Shell stations.
"If we could get everyone of those to spend a little bit of money with us that adds up to something substantial."
FILLING UP
4pc rise in fuel sales at Shell stations over last six months
45pc of customers use Fly Buys when buying fuel
2c margins for Shell per litre of petrol