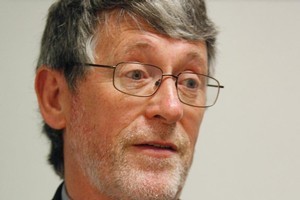 The Treasury is calling for a swifter return to fiscal surpluses than last May's Budget envisaged, even as the Finance Minister warns of higher deficits in the short term.
Treasury Secretary John Whitehead, in a speech to Victoria University's Institute of Policy Studies yesterday, spoke of the need to reduce the Government's net debt.
It would provide a buffer against future economic shocks, prepare for challenges such as the ageing of the population and free up resources for growth in exports.
"On balance this leads Treasury to the view that fiscal surpluses be achieved as soon as conditions permit, that is one or two years earlier than current plans."
The Budget forecast a return to the fiscal black in the 2015/16 year. But in the first three months of this financial year the tax take was $1.1 billion or 8 per cent below forecast.
Finance Minister Bill English said yesterday that growth forecasts for the year to March 2011 would be lowered when the Treasury updates its economic and fiscal outlook next month, before a rebound next year.
"Combined with the fiscal impacts of the Canterbury earthquake it will mean higher forecast deficits in the short term, before improvements show through," he said.
"We are committed to getting back to surplus by 2016."