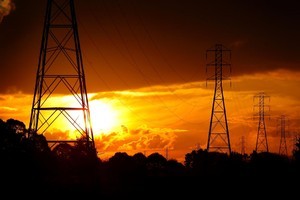 More than 5000 domestic customers have switched from Meridian Energy in the latest three month period as the aggressive retail competition shows no signs of easing.
The company has most of its retail customers in the South Island where it says it has been under pressure from fellow state owned enterprises, Mighty River Power (through Mercury Energy) and Genesis Energy.
Meridian's chief financial officer Paul Chambers said the loss of customers was not material and one of the beneficiaries of the high levels of switching was a Meridian subsidiary, Powershop. That supplier went from 16,473 customers to 19,866 in the latest three months.
The number of Meridian retail customers had fallen from 185,262 at June 30 to just over 180,237 at September 30.
"It [competition] is more lively than it's been for quite some time. People have a lot of information out there, they're acting on that."
Since the start of last year the number of customers switching every month had exceed 20,000, with more than 30,000 opting for another supplier in September.
Year on year figures look better for Meridian, which dropped just over 1000 customers between September 2009 and this year.
Of the SOEs, Genesis fared worst over that time with the number of electricity customers down 3 per cent or 15,100 to 542,300.
The winner was Mighty River Power which picked up 15,000 customers from year to year.
Listed Contact Energy has also shed electricity customers, down from 474,000 to 470,000 in the month between August and September and down 9000 on a year earlier. Meridian said yesterday it was generating less power at September 30 than it was a year earlier.
Chambers said gas generators with take or pay agreements and North Island hydro plants were running full bore, meeting North Island demand and keeping a lid on prices.
"It's always a tough time to be a generator. We are performing to plan - there is no expectation that we won't hit our targets for the full year."
Powershop chief executive Ari Sargent said his company was achieving critical mass with a more than four-fold increase during the past year.
"I think the newness thing has eroded, we've got word of mouth now."
Competitive tariffs were important but the company's service model distinguished it from older power companies.
"Their relationship with their customers is a monthly bill which is sometimes right and sometimes not. We're all online where you can buy power and enter a meter read."
Sargent said Powershop's main growth had been in the North Island and was not taking many customers off parent company Meridian.
"At the fringes we might be competing for the same customers but it's not a cannibalisation."