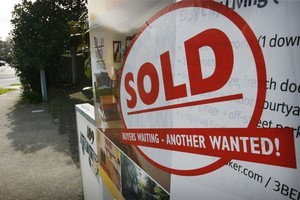 A Christchurch real estate agent has been sentenced to home detention for lying to a client about the sale of his house.
Letu Tuaoi Quatermain told the man whose house she was selling that she had a buyer when she didn't and then convinced him to guarantee her personal loan for $5000.
The 48-year-old agent was found guilty by a jury of obtaining by deception.
Sentencing her in Christchurch District Court today Judge Jane Farish said she lied in court but the jury saw through her.
She hoped Quatermain would never again be employed as a real estate agent, and said she would make sure details of the woman's conviction were sent to the Real Estate Institute of New Zealand.
She told Quatermain that she "failed by miles to be a fit and proper real estate agent".
Crown prosecutor Catherine Butchard said Quatermain abused a position of trust as an agent, and still maintained that what she did was lawful.
She said her victim - who had emigrated to New Zealand and was selling his house to head overseas - had suffered stress and health problems and it had affected how he viewed other New Zealanders.
Judge Farish said Quatermain had been living far beyond her means and knew she could not repay the personal loan. She was eventually made bankrupt, and the finance company approached the guarantor for payment of the debt.
Defence counsel Wayne Kerr said Quatermain accepted that the loan was her responsibility. He said she had continued to practise as a real estate agent.
Judge Farish sentenced Quatermain to four months' home detention and ordered that she pay $756 reparations to the victim and an emotional harm payment of $1000 at a rate of $20 a week. She will also have to pay back the loan she took out.
- NZPA