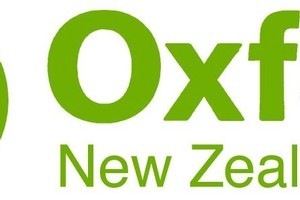 Gaps in New Zealand's company laws that leave the country vulnerable to illegal arms traders need to be addressed urgently, an Oxfam report says.
The report, Brokers without Borders, was released yesterday and highlighted the need for a global arms trade treaty.
It holds New Zealand up as an example of how illicit arms brokers continue to use international networks of companies to exploit regulatory gaps, when detailing an incident last December when a 35-tonne cache of conventional weapons, which left North Korea bound for Iran, was seized by authorities in Thailand.
The plane chartered to carry out the illegal transfer was later found to have been leased by New Zealand registered shell company SP Trading.
"All of a sudden New Zealand, the country ranked as the world's most peaceful nation in 2009, was linked to one of the biggest international arms trafficking cases that year," the report says.
SP Trading former director Lu Zhang was later charged with 75 counts of making false statements in company registration forms, and appeared in Auckland District Court last month.
Following an inquiry into New Zealand's company registration, Commerce Minister Simon Power announced measures to tighten registration requirements, including that companies be required to have either one New Zealand-resident director or a local agent.
However, Oxfam said the changes did not go far enough.
"Given that SP Trading did have a New Zealand-resident director, Ms Lu Zhang, at the time of the lease and transfer, it is unlikely these changes would have stopped SP Trading's involvement in this case," the report said.
"Illicit brokers have been able to manipulate gaps in New Zealand sanctions and company law frameworks to evade accountability. Without further action to prosecute those criminally irresponsible, or legislative action to sufficiently tighten New Zealand's relevant regulations, the New Zealand system will remain open to further abuse."
In addition to tightening company registration requirements, Oxfam recommended New Zealand develop stand-alone export controls legislation, including express controls on arms brokering activities.
- NZPA