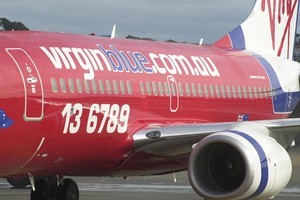 Sydney and Canberra Airports want the Australian Competition and Consumer Commission to overturn its opposition to an alliance between Air New Zealand and Virgin Blue on transtasman flights.
Canberra Airport said the proposed alliance would force a "competitive response" from Qantas and Jetstar on the route, the Sydney Morning Herald reported.
The airport said there was a "real risk" Virgin Blue would reduce or vacate the route if regulators did not approve the plan.
Sydney Airport chief executive Russell Balding said the deal would have "no meaningful impact on competition between airlines servicing transtasman routes and no meaningful anti-competitive detriment".
New Zealand airports want the regulator to stick with its original decision saying the alliance "is likely to reduce competition".