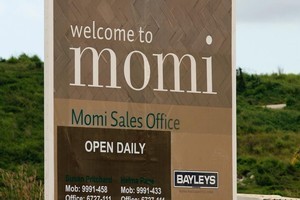 More than three years after the collapse of Bridgecorp, the receivers still don't know when they will be able to make a payment to its 14,000 debenture investors.
PricewaterhouseCoopers yesterday released its seventh update on the failed finance company which collapsed in July 2007 owing $459 million.
Investors have previously been told to expect less than 10c in the dollar back.
In their report, Colin McCloy and Maurice Noone said the payout amount remained unchanged and they could not give a date for when investors might see their money.
"The timing of distributions to secured debenture investors remains uncertain due to the nature of Bridgecorp's assets and outstanding taxation issues. Future cash inflows are largely dependent upon the realisation of overseas loan assets and insurance/legal matters," the pair said.
The report covers the six months to July 1.
Of the 32 New Zealand loans in excess of $157 million had been recovered but only $17.8 million was received by Bridgecorp because it ranked behind either one or two other financiers. A further $7.3 million had been recovered from first ranking loans.
The receivers were now pursuing insurance policies on 19 of the loans where up to a maximum of $3.5 million could be recovered per loan.
"We continue to correspond with the insurers regarding quantification and acceptance of claims, many of which are disputed," they said.
Seven Australian loans had a book value of $32.9 million at the start of the receivership and were advanced by an Australian subsidiary of Bridgecorp Finance (Australia) Pty.
The assets were subject to security held by Covenant Trustee Company - the trustee of Bridgecorp debenture holders.
In June, $500,000 was received in guarantees for shortfalls on the loans but the receivers did not hold much hope of getting more.
"We continue to work with the liquidators to recover loans and other assets ... however future returns from those loan are likely to be minimal."
They also cast strong doubt on recovering any money from Bridgecorp's largest loan exposure of $106.6 million to Fiji resort development Momi Bay.
In June, the Fiji government issued a decree vesting the land in the name of the first mortgagee and prohibiting any further legal action over the transfer or related issues.
"We continue to investigate potential actions available to Bridgecorp. However, the potential outcome remains uncertain and it is likely that a complete loss will be suffered on this loan exposure."
Australian and other offshore loans of $50.5 million related to large hotel assets, although most had already had prior mortgagees take enforcement action.
Only one Australian hotel asset remained but Bridgecorp was an unsecured creditor.
"Potential recoveries remain uncertain and there are clear indications that the amounts will not be recovered in full, with Bridgecorp suffering a further material loss."
Accounts show McCloy and Noone have recovered $57.225 million from Bridgecorp and its subsidiaries and paid out $41.817 million leaving $15.408 million net funds on hand.