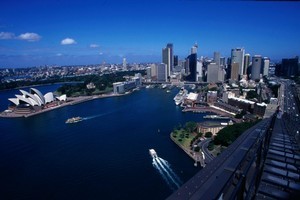 It's strange that the National Australia Bank's (NAB) final knockback in its attempt to take over AXA has received such little airplay in the New Zealand press.
While it's true the story is being driven from Australia, there are important implications for New Zealand's financial services industry in what happens next.
If, as the consensus seems to be, AMP steps back into the breach and makes another offer for AXA, the consequences for New Zealand are actually much more far-reaching than if NAB had succeeded.
NAB owns BNZ in New Zealand, which as current executive jargon puts it, has a small 'footprint' in the wealth management business - insurance and investment. By contrast, AMP's big boots are all over New Zealand's insurance and investment world.
(Curiously, the Commerce Commission has already given pre-approval to an AMP buyout of AXA - will that have to be revisited?)
Of particular interest, is the fate of the two KiwiSaver schemes run by AXA and AMP in the event of a merger. Both are default providers and so there should be a great deal of public interest if the two become one.
In its earlier decision the Commerce Commission ruled that a joint AMP/AXA KiwiSaver scheme would be ok: "The Commission concludes that in light of the strong competition that would continue to characterise the retail funds management market, the proposed acquisition will not have, or would not be likely to have the effect of substantially lessening competition in this market."
But there are other issues to consider too. For example, who will call the investment shots in a joint AXA/AMP KiwiSaver scheme?
AXA has a strong local team dedicated to running its scheme. And so does AMP but slightly less so now with the departure of its head of investment strategy, Jason Wong.
As the Australian website I&T News revealed investment strategy decisions will now be made by Shane Oliver, who has a magnificent view of Sydney harbour from his office.
According to I&T News, "[AMP] has decided it would be more efficient to consolidate asset allocation and investment strategy work in the Sydney-based team of chief economist Shane Oliver, which in turn sits within the Multi Asset Group under David Kiddie.
"Implementation of the NZ diversified portfolios will also be shifted across the Tasman, to the investment operations team under Peter Sipek."
What's that they say about New Zealand being a branch office of Australia?