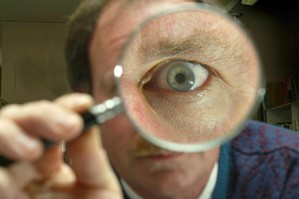 You have kept up with your mortgage diligently during the past two years, maybe even paying off more than you have to.
Or perhaps you miscalculated one month and were late with the car payment.
This is the kind of information the credit industry argues could give them a better picture of your creditworthiness.
The suggestion is being made in submissions to the Privacy Commissioner, who is reviewing whether credit providers should have more access to your personal data.
Even the Federation of Family Budgeting Services believes credit agencies and financiers should be able to find out more about your habits in the two years prior to giving you a loan.
Lenders and credit bureaux now only have access to a limited amount of "negative" information - such as whether you've been bankrupted or defaulted on bills.
The Office of the Privacy Commissioner is considering a move to "positive" credit reporting - whereby lenders could know what types of credit you have, who the provider is, the limit, and whether the account is open or closed.
But many in the credit industry are calling for the changes to go further. They say lenders should also be able to see how much has been advanced on the account - your credit card limit may be $10,000 but your current balance is $5000 - and whether you have met all your payments during the past two years.
Federation of Family Budgeting Services CEO Raewyn Fox said this kind of information would give credit providers a better picture, possibly enabling the borrower to qualify for a higher quality loan.
"We're just coming from the point of view of people we don't want pushed into the arms of fringe lenders. You have one stuff up and you have a bad credit rating forever and a day."
John Roberts, country manager for credit bureau Veda Advantage, said knowing the credit limit alone was little value. Lenders also needed the person's payment track record. "If someone's had a history of missing payments, again that is very predictive of likely risk."
In its submission to the Privacy Commissioner, finance company GE Money said the number of people being declared bankrupt or approved for the brankruptcy alternative, the No Asset Procedure regime had been on the rise.
"Increasingly borrowers are becoming indebted to multiple credit providers, with the practical result that each provider sees only a small portion of the borrower's complete financial circumstances."
It calculates the "negative" credit reporting system gives only a 10 per cent picture of a person's true credit risk. The changes proposed so far would provide an additional 20 per cent, it said. Including current account balances and 24 months' payment history would boost that to 50 per cent.
"There is empirical evidence from a number of countries that ... positive reporting leads to significantly reduced default rates," GE said.