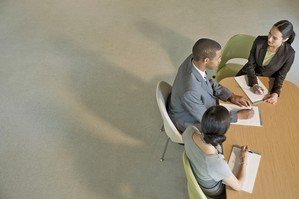 The world of work is changing fast. And one of the factors shaping the future of work is the changing demographic of New Zealand's workforce.
Our nation's workers are getting older and far more culturally diverse than they were a decade ago.
The changing demographics mean that the corporate nine-to-five is being shaken up. The changes in our workforce provide opportunities for older workers, workers from diverse cultural backgrounds and those who want the flexibility of contract and freelance work.
Staying ahead of the demographic curve means understanding where your industry and profession are heading and marketing yourself differently.
Employers are becoming more adept at coping with a diverse workforce. New Zealanders have become good at accepting gender diversity in our workplaces, says Professor Peter Boxall of the University of Auckland's Business School.
And we're improving when it comes to age diversity.
The question of whether we're getting better at cultural diversity hasn't yet been studied sufficiently to make a definitive answer, says Boxall's colleague, Dr Carla Houkamau.
The pair are analysing data from a nationwide survey on the subject for their research into how New Zealand organisations manage cultural diversity effectively and if that influences employee commitment, loyalty and morale.
"Attitudes to diversity are getting better in New Zealand, if not practices," says Houkamau.
She says on an individual level people can improve their employability and promotion chances by becoming more aware of diverse groups in the workplace and how to engage them.
The change in demography means employers need to embrace diversity, says Lynda Gratton of the Hot Spots Research Institute.
"The simple truth is that diversity leads to better outcomes in a world as complex as the one we will inhabit in 2025.
"Diverse groups are better because each member brings a perspective that is unique and can then interpret what they see through their own experiences.
"The sophistication of the final solution they come up with will be the result of the addition of what they each know."
The difficulty is that many New Zealand employers don't know how to change, says Houkamau. Some, such as large organisations and government departments, have good policies in place. The practical reality, however, may not live up to the policy.
Breaking through the diversity barrier isn't easy. Ask any overseas-trained professional who is working as a taxi driver.
It is difficult to get a foot in the door if you're trained overseas, speak with a foreign accent, have no "New Zealand experience" or have a disability. Ranstad's operations manager, Felicity Stanley, says tips for those diverse job seekers include:
*Researching organisations that are doing positive work in this area and identifying those that have been recognised as an employer of choice; looking for organisations that have gained a profile in the media or local community for being an employer that supports diversity and inclusiveness.
*Be flexible to break through any barriers. Some employers may be more open to hiring if you suggest beginning work as a part-time or temporary employee.
*Don't be shy to tell a potential employer about the value you would bring to the organisation.
*Offer to help. Employing people from diverse backgrounds can be a steep learning curve for some organisations. While many would like to employ people from diverse backgrounds, they may believe it is too difficult or costly.
*Remember, the most important thing is to only apply for those jobs for Adapt for the diverse future workforce which you can fulfil the inherent requirements.
*If you have found your dream job, but believe you may need further training in a particular area, research where to go to receive that training or find out which potential employer may provide such on-the-job training.
*Understand your capacity and value and ensure that is what the employer sees. "Focus not on your diversity, but you."
Demographics is one of the five forces of change on the future of work, says the Hot Spots Research Institute, which Stanley has been working with. The others are technology, globalisation, energy/carbon and the changing society.
Stanley, who is part of the Future of Work Consortium assembled by the institute, says the demographic change goes hand in hand with the onward march of technology, which allows employers and employees to be more flexible about work locations and patterns.
"There is a trend towards virtual groups and collaborative work."
Stanley adds that a shortage of potential candidates should also lead employers to accept more flexibility in work hours.
Gratton says to embrace the changing nature of work, employees need to use three mind-set changes:
*Move from from being a generalist to a master of their area.
*Stop being a competitive, isolated individual and become part of a connected, innovative crowd.
*Accept they will move from a high standard of living to a high quality of life.
If you're out of work or getting on in age, it may be difficult to see the benefits in the changing demography.
In most companies, there is still the tacit assumption that once you hit the age of 60 you're over the hill. But it's this older group of workers that is seeing improvements in its employability, thanks to the demographic changes.
The proportion of older New Zealanders who are in employment has risen rapidly during the past 15 years, despite prejudices against them. About a quarter of New Zealand's workforce is aged between 50 and 64.
A report by the Equal Employment Opportunities Trust (EEO) found that the perception of the point at which someone becomes an "older worker" has shifted from 40 or 45 years in the 1990s to 50 or 55 and older.
Even so, knowing how to cater to the older worker is something many organisations still struggle with. The trust found that flexibility measures, such as reduced hours, part-time work, special leave, extended leave, job redesign and a culture of inclusiveness and respect, encouraged older people to stay at work. By doing so, you keep skills within the industry and the organisation, says Stanley.
Research by the Department of Labour found that despite substantial increases in the employment rates of men and women aged 55 years and over, the Government still had concerns about the availability and quality of job openings for mature workers. The EEO says that in the next decade age will be the new black, to use a fashion analogy.
At the same time, New Zealand's workforce will become more culturally diverse, with an increasing proportion of young workers of Maori and Pacific Island descent. The Asian population is also growing and is expected to hit 15 per cent. Multi-lingual children of early migrants could well find themselves in greater demand than counterparts who don't speak Asian languages.
The change in demographics also provides a threat to some workers. There is almost always someone in the world who can do your job faster and cheaper than you can. That person doesn't even need to find their way past our immigration department, if the work can be done remotely.
If you're unemployed, it can also be hard to get yourself in the right headspace to argue what a benefit you'd be to a business.
"It's about knowing your value as an employee and not being shy of telling employers your value," says Stanley.
Those with something to sell are people who have developed skills in an industry or transferable skills that will make them a benefit to a business.