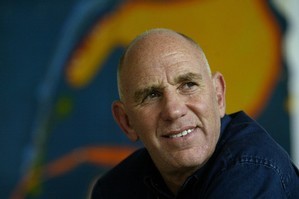 As the topic of compulsory superannuation gathers steam, the Government has this morning unveiled details of a "Savings Working Group" it hopes will help figure out ways to improve New Zealand's national savings record.
Finance Minister Bill English described the group as independent, and said it had a wide brief to consider how New Zealand could improve its national savings.
"We have deliberately set wide terms of reference for the Working Group. The only exclusions are New Zealand Superannuation, which this Government will not change, and broad taxation of capital gains or land, which we have previously said we will not introduce. "
"Otherwise we are not ruling anything in or out."
It will not be focusing solely on retirement savings, said English, also canvassing a range of options including Government savings.
Fiscal policy, taxation and the role of KiwiSaver - including whether it should be made compulsory - would be investigated by the group.
"Increasing our national savings and investment levels is a critical issue for New Zealand, because of our heavy reliance on foreign capital. This has produced high and rising debt to the rest of the world, which cannot continue."
The "stark challenges" included a current account deficit being run every year since 1973 - implying, said English, that investment in New Zealand had continuously exceeded national savings.
English said the group would hold its first meeting this month, with six meetings planned before a final working session in December this year.
It would publish interim papers along the way and was scheduled to report to the Minister of Finance in January next year.
The group is being chaired by company director and consultant Kerry McDonald. The other members are:
Dr Craig Ansley - Capital Markets Research director.
Dr Andrew Coleman - Motu Economic and Public Policy Research senior fellow.
Mary Holm - NZ Herald financial columnist and Auckland University senior lecturer.
Dr John McDermott - Reserve Bank assistant governor.
Paul Mersi - PricewaterhouseCoopers partner.
Stephen Toplis - BNZ head of research.
English said members of the group would be paid around $70,000 in total and it would be supported by Treasury, which would soon publish a discussion paper setting out savings and investment issues and trends.
- HERALD ONLINE