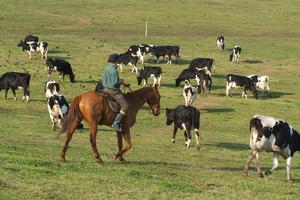 A global survey that predicts merger and acquisition activity shows markets are struggling to bounce back after the global finance crisis.
But New Zealand may be bucking the trend with the value of merger and acquisition activity in the past six months increasing by 15 per cent.
A severe loss of confidence has postponed the anticipated reawakening of the mergers and acquisitions market, according to KPMG's latest M&A Predictor.
Globally, the latest Predictor showed forecast net debt to earnings before interest, tax, depreciation and amortisation (ebitda) ratios coming down by 20 per cent - normally an indicator of increased deal-making capacity - but forward price-to-earnings ratios have tumbled by the same amount, suggesting that deal-making appetite is under severe pressure. That trend is not so evident locally.
"Unlike global predictions, smaller, mid-market deals by both corporates and private equity players are already leading the way in some markets like New Zealand," said Tony McNaught, corporate finance partner at KPMG NZ.
He cited Olam's Uruguay Farming Systems investment and Smart Technologies' acquisition of Next Window as examples - as well as interest from Australian private equity firms in a number of New Zealand transactions.
"Further, the banks have indicated a change for the positive toward funding deal activity in New Zealand."
Globally, larger deals were likely to be corporate rather than led by private equity. Locally the positive trend appeared to be a reflection of the relatively better shape of the economies in Asian and Australia, where companies were looking to invest.