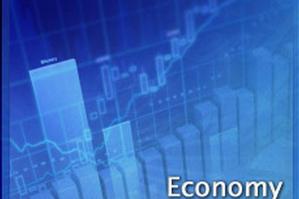 Smaller businesses led a decline in business confidence in the New Zealand Institute of Economic Research's quarterly survey of business opinion.
"It's small firms experiencing renewed weakness," said NZIER's principal economist Shamubeel Eaqub. "That's a big warning sign. They tend to be the canaries in the coal mine."
The survey found a net 18 per cent of firms surveyed expected general business conditions to improve in the next six months, compared with a net 22 per cent in the March quarter.
It also recorded declines in firms' own trading activity - a more reliable indicator.
"There are signs here that the recovery may be stalling, that momentum was fading even before the Reserve Bank started raising interest rates," Eaqub said.
"But we only say 'signs' of a stalling recovery. You can't pin too much on one quarter's numbers."
The September quarter would be the critical phase, he said.
The March survey had recorded a lift in expectations of domestic trading activity back to long-run average levels of a net 15 per cent positive. Three months later the reported outcome was a net 7 per cent negative.
It is that sort of gap between expectations and experience which is starting to weigh on business sentiment, Eaqub said.
"Reality disappoints again," he said. "A year into the recovery you would expect the economy to be growing really strongly by now."
A net 16 per cent of firms reported a decline in profitability.
That gauge has been there or thereabouts for the past three quarters.
"Low volumes and margins remain the key issues," Eaqub said.
Firms' investment intentions fell, though they remain slightly above long-run average levels. The decline was broad-based across sectors.
"If they are not growing and investing we cannot get a sustained recovery," he said, pointing to the continuing contraction in business credit as a worrying indicator.
Among manufacturers a net 4 per cent reported a drop in activity.
The weakness reflected exports as well as domestic sales. A flattening off of activity in Australia, the largest market for manufactured exports, is thought to be the reason.
Manufacturers' profitability fell sharply. They shed labour and their hiring intentions fell steeply.
"The building sector," Eaqub said, "is just grim."
Output, new orders and employment levels have all declined.
In the services sector recovery had stalled, Eaqub said.
Output and price measures went sideways. Profitability improved but much less than expected. Job shedding in the service sector eased markedly and hiring intentions are positive.
Across the economy hiring improved but now employment intentions have flattened off.
Firms report it is getting harder to find skilled people.
The proportion of firms reporting increased costs rose but remained well below long-term average levels.
With an impending rise in GST the proportion of firms expecting to raise their prices jumped. "However, actual price increases have been minimal to date," Eaqub said.
Eaqub is critical of the Reserve Bank's decision to start raising the official cash rate last month and believes the weakness of the latest QSBO warrants a pause.
ANZ economist Khoon Goh interprets the QSBO as "the reality of a slower recovery dawning on businesses, as opposed to the recovery itself being under threat".
Key indicators from the survey were consistent with the economy expanding 3 per cent over 2010, he said.
"We believe the Reserve Bank will still increase the OCR by 25 basis points at the end of this month and have pencilled in one more for September, but with only a 60 per cent probability on that. We then see a pause before the next stage of policy stimulus removal begins in March next year."
ASB economist Christina Leung said the survey indicated businesses had become slightly less confident of a recovery.
But the level of firms' own assessment of trading conditions suggested economic growth over 2010 would still be quite healthy.
"We expect the Reserve Bank will continue to steadily remove monetary policy stimulus over the coming year."