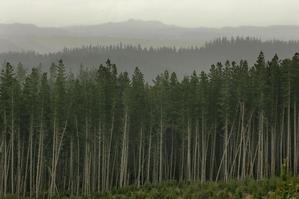 Petrol prices will increase by up to 3c and electricity by up to 3.3 per cent on Thursday when the emissions trading scheme takes effect.
Energy, fossil fuels, industrial processes and transport will face extra costs from July 1 as a result of the scheme.
Prime Minister John Key said yesterday "a disproportionate amount" of the costs will be paid by households in relation to their emissions.
Mr Key warned power companies against using the scheme as an excuse to raise prices.
The government has estimated on its climate change information website that the average household will face $165 a year in additional costs.
Many power and petrol companies have announced exactly how much more their customers will pay from Thursday.
Electricity
* Mercury Energy is increasing electricity prices by 3.3 per cent starting from Thursday and Contact Energy by 3.2 per cent.
* Trust Power said it would not make any one-off increases, but extra costs would be gradually absorbed.
* Genesis Energy said it would take some time to review the impact of the ETS on its business before making a decision about retail pricing.
* Meridian Energy has not yet returned calls but has previously said it had no plans to increase prices in the short term.
Petrol
* Caltex said it would be raising its petrol prices by 3c and diesel by 4c on Thursday.
* BP said it did not yet know how it would change its prices and would review the situation on Thursday.
* Gull said it would "definitely not" raise its prices until at least next week. It had planned for the emissions trading scheme by introducing biofuels, which would be spared from much of the expected price increases on fossil fuels, it said.
* Shell's New Zealand owner and operator, Greenstone Energy, said it could not say exactly how much its prices would increase on Thursday, but the government's estimate of 3c to 4c "should not be too far off".
* Mobil said it could not say how much it would increase its prices as it would depend on "competitive responses".