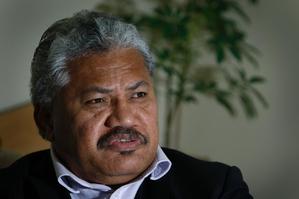 Pacific training providers are knocking on the door of the upstart Pacific Economic Development Agency to try to get a share of the $1 million a year the agency has been allocated in the Budget for Pacific economic development.
Pacific Business Trust chairman Hamish Crooks described the new agency as a "new kid on the block" compared with his trust, which began 25 years ago as the Pacific Island Employment Development Scheme with a very similar brief to the new company.
But he said his trust hoped to work with the new agency: "We would definitely like to be part of working with whomever to deliver more services for helping Pacific people."
Selio Solomon of the Onehunga-based Martin Hautus Institute, which has provided literacy, numeracy and other training for Pacific students for 20 years, has already talked to Pacific Economic Development Agency owner JR Pereira about possible collaboration.
"It was a bit of a shock however, now that we are faced with it, we have just got to deal with it," he said.
The agency's proposal, which is still being negotiated with the Ministry of Pacific Island Affairs, includes subcontracting with established training providers for pre-trade literacy and numeracy courses. It also proposes developing a database of at least 40,000 Pacific workers, mentoring and counselling the workers and their families, and using the database to supply Pacific trainees for apprenticeships and industry training.
Former apprenticeship co-ordinator John Kotoisuva is already using ASB Trust pilot funding to mentor students from low-decile schools who spend one day a week learning steel construction at Manukau Institute of Technology and work in the steel industry in their school holidays for two years. He was approached to work with Mr Pereira's company when it started in 2007-08 but chose to stick to his own vision instead.
"Wherever that money is spent, it must be linked to organisations that are linked to industry that can give Pacific Island people the best chances of getting jobs," he said.
Onehunga-based Careerworks Pasifika and Henderson-based Pasifika Consulting both provide training for unemployed Pacific people across several Auckland locations under contract to Work and Income.
However, Pacific Island Chamber of Commerce president Ulu Aiono, who met Cabinet ministers with Mr Pereira to seek support for the new agency, said none of the existing providers had the agency's comprehensive vision.
"Anyone can go for funding and do training," he said.
"The reason it never gets anywhere is that there is no overall context or framework. There's no one with the drive and the vision to say that Auckland by 2020 will look like this - a cluster of biotech, a cluster of luxury shipbuilding - so the requirements for labour skills will be such and such, so why doesn't my ethnicity target that?
"That's what the Pacific skilled employment programme will do."
ON THE WEB
www.pacificeda.org