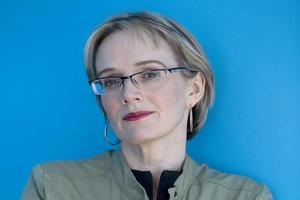 When Apple recently passed Microsoft - as measured by market capitalisation - analysts put it down to the iPhone and iPad. In other words, Apple has good ideas.
David Rock, author of the new book Your Brain at Work and chief executive of Results Coaching Systems, works internationally with Fortune 500 clients to develop leaders, improve performance and change culture. In a recent Businessweek article, the leadership expert pointed out that the most important quality a top manager can have these days is creativity.
Of course, one of the biggest barriers to managers being creative is the sheer volume of work they have to get through and the complexity of their jobs. How do they find the time to come up with ideas, and inspire others to come up with them?
Rock uses neuroscience to help inform his work - he founded the NeuroLeadership Institute and Summit, a global initiative bringing together neuroscientists and leadership experts.
In his latest book Rock looks at the way a couple, "Paul", a freelance IT consultant and "Emily", a newly promoted corporate manager, cope with the complexity of their busy jobs and, drawing on neuroscientists' theories, comes up with some alternative solutions.
"So much of being a manager is about making a decision in the best way possible," says Rock. "It turns out that we have tremendous limitations - we probably have a couple of hours of good thinking time a day and most of that gets lost on details - then there is no time for the bigger thoughts."
Rock says he has met many multi-tasking CEOs. Those who don't prioritise, who get bogged down with minutiae, "go crazy and burn out."
"People don't do it very well - it's what prompted me to write the book - they are not very effective and spend a lot of time unhappy with their performance," he says.
In Your Brain at Work he says, "you can focus on only one conscious task at a time. Switching between tasks uses energy; if you do this a lot you can make more mistakes.
"We all have no more than 10 productive thinking hours at best [a week]." A recent survey of 6000 people found that 90 per cent did their best thinking in the morning - and alarmingly, only about 10 per cent did their best thinking at work.
"You have to be quiet and open to ideas, says Rock. "I don't see many managers being quiet and open."
One of the first things managers do when they come into work is check their email. Rock doesn't think this is best use of your brain at a time when, in most cases, it is operating at its optimum. He knows of one company that made the first four hours of each day "no meeting time" so staff could get on with their jobs and use the time to think and be creative. Rock advises putting creative thinking first, management (actions) second, and email third.
Managers should be thinking about three major things, he says: processing information, making decisions, and trying to influence other people's thinking.
"The thing that struck me is, we don't understand thinking very well at all - everyone struggles with measuring their thinking," says Rock.
When undergoing change, organisations can reveal their lack of awareness of the way their people think. A Wall St client proudly showed Rock how they had put in reduced-height cubicles, to encourage collaboration. "They don't understand they have made a mistake - they just created a different problem," says Rock. He believes staff will be even more distracted and there will be a reduction in collaboration.
"Because they can't think straight, people will work out of the office more. To collaborate better you need to allow people a block of time where there are no meetings and people can focus." A big part of Rock's work is training managers to be coaches of their staff. "Usually they've got to be a manager by being driven. Now they need to put that aside - and help people think better instead," he says.
"The thing is, managers by their nature tend to be very directive." In most situations, staff respond by feeling threatened. According to his data, in only one of every 20 interactions does a manager actually help someone else.
Mindfulness, or paying close attention to the present in an open and accepting way, will help your relationships with staff, says Rock. One of the most important circuits for a manager's brain is the self-regulation circuit, which stops our automatic impulses. It's about being reflective rather than being reflexive, he adds.
In a paper last year, Managing with the Brain in Mind, Rock uses neuroscience to reveal the social nature of the high performance workplace.
"Although a job is often regarded as a purely economic transaction in which people exchange their labour for financial compensation, the brain experiences the workplace first and foremost as a social system," he says. People who feel betrayed or unrecognised at work - for example, when they are reprimanded, given an assignment that seems unworthy, or told to take a pay cut - experience a neural impulse as powerful and painful as a blow to the head, he says.
Most people learn to rationalise or temper their reactions; they "suck it up". But they also limit their commitment and engagement.
Rock says leaders who understand this dynamic can engage their employees' best talents more effectively, support collaborative teams and create an environment that fosters productive change.
In the paper Rock talks about the "threat and reward" response - a neurological mechanism that governs a lot of human behaviour. When you encounter a perceived threat, neurons are activated and hormones are released as you seek to learn whether this new entity represents a chance for reward or potential danger. During the threat response, employees' brains become much less efficient.
Understanding the role of status as a core concern can help leaders avoid practices that stir up counterproductive responses among employees. Performance reviews, for example; people being reviewed often feel the exercise threatens their status.
Another common status threat is offering feedback. Just saying "can I give you some advice?" puts people on the defensive, because the way they see it, the person offering advice is claiming superiority.
While organisations often assume the only way to raise an employee's status is a promotion, Rock argues there are other ways: simply giving praise, for example. The perception of status also increases when people master a new skill.
"But when leaders make people feel good about themselves, clearly communicate expectations, give employees latitude to make decisions, support people's efforts to build good relationships and treat the organisation fairly, it prompts a reward response."