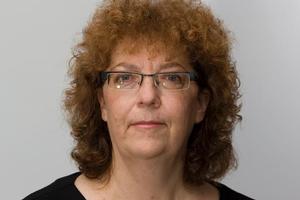 Audrey Young. Photo / NZ Herald
Bill English has delivered a Budget in which he can have a bob each way. The personal tax cuts are big enough ($3.40 a week at $10,000 to $69.81 a week at $100,000) but just in case anyone thinks they are not quite big enough, English says the size of them was not the most important factor.
It was all about removing incentives to borrow, speculate and shelter income as opposed to work harder to keep more of the income you earn.
But Labour gave National such a thrashing ahead of the Budget on tax cuts for the rich that English's officials in Treasury came up with a new graphic which supposedly disproves it.
It shows the net impact on three income households of the overall tax changes - including the measures that slog the property investors - are pretty much the same: being 0.7 per cent net gain in households earning over $85,000, 0.4 per cent gain earning between $40,000 and $85,000 and 0.7 per cent on households earning up to $40,000.
The message is that while there isn't much at the lower end, the net effect at the top - if the effects were distributed proportionately across households in that group - is that there's not much more for the very wealthy.
It seems a very round about if thin way of supporting John Key's claim yesterday that the wealthy would be hit.
And almost certainly what has not been factored in to the net impacts is the unknown impact on the costs of parents with kids in childcare.
The Government will save about $400 million over four years in abolishing the top two funding rates for early childhood centres - the funding rates depend on qualified staff.
Officials tell me that will affect about 2000 centres, or about 50 per cent of them.
English justified the cut in the lock-up for journalists by saying funding for the centres had trebled in recent years, even if they had kept the same number of staff and children.
On that basis he figures there are a lot of centres that will have the "freeboard" to absorb the cut in funding.
But exactly how parents will be affected will depend on how their centre responds to the funding cut. If all the costs are passed on in fees, parents will have to pay another $400 million over four years.
Labour leader Phil Goff is preparing to rubbish the Budget in Parliament this afternoon but Education spokesman Trevor Mallard - who as minister set up the financial incentives for ECE staff to gain higher qualifications - may have the strongest argument against it.
Clarification
While Bill English's press statement says specifically that the funding rate changes have saved $449 over four years from the ECE budget, it is a bit misleading. The actual finer detail of the appropriations indicates that that figures is closer to $300 million over four years, in fact $295 million. That is still a large amount for parents to be potentially exposed to in higher fees.
But an education official has explained that the $449 million figure takes in $295 million saved through the funding rate changes, about $40 million in dumped scholarships for teachers who will no longer need to get higher qualififcations, so part of the saving is not something that centres themselves would have been getting.
The $449 million also takes in savings from dumping the initiative to remove the six-hour daily limit on the 20 hours free; and over $70 million that had been set aside to fund pay increases in the early childhood sector to kepp up with kindergarten pay (which is linked formally to primary teachers).