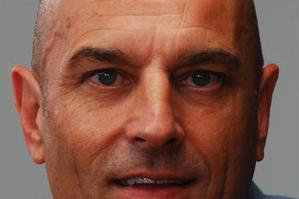 Was it a colossal overreaction by Apple when a prototype of its next iPhone fell into the hands of gadget-obsessed US website Gizmodo?
Combine that with Apple boss Steve Jobs' uncompromising "Thoughts on [Adobe] Flash" statement a fortnight ago, and the question arises: is the darling of the high-tech world in danger of displacing Microsoft as the company people love to hate?
Yes and no; and yes and no again. Naturally enough, it depends on your point of view, but some points of view matter more than others.
Both instances can be read either as Apple throwing its weight around or, alternatively, doing what any business would do to protect its interests.
Auckland software developer John Ballinger, who has been making a tidy living from iPhone applications for the past couple of years, answers "no" twice to whether Apple's recent behaviour makes it the new Microsoft.
When Gizmodo spilled the beans last month on the inner secrets of the next-generation iPhone, its actions were close to industrial espionage, Ballinger reckons. The phone was promptly returned on receipt of a letter from Apple's lawyer, but only after Gizmodo had risked the livelihoods of Apple's 30,000-plus employees, not to mention his own.
"I think maybe they don't actually realise what they've done," Ballinger says.
What Gizmodo unquestionably did was steal Apple's thunder. When Jobs, as he is expected to do, waves the new phone in the air at Apple's annual developer conference in California in just over a fortnight, his audience will already know it has a front-facing camera for video chat, a flat rather than curved back, and more buttons, a sharper screen and a higher resolution camera than its predecessor.
How does that harm the Apple ecosystem? If it were a new Nokia handset, Ballinger says, the impact would be less significant because Nokia has scores of phones in its range. On its own, however, the iPhone accounts for 40 per cent of Apple's sales.
Maybe the leak will cause some iPhone buyers to wait for the new model, but Gizmodo only scooped Jobs by a matter of weeks.
More to the point, perhaps, is the bruising Apple's - read Jobs' - ego will have suffered. Some days after Apple got its phone back, a California state computer crime squad raided the home of Jason Chen, Gizmodo's editor, taking away several computers.
Apple is reportedly a member of the squad steering committee, prompting Yahoo News to wonder whether it had "sicked its high-tech cops" on Chen. The mere suspicion was enough for Jon Stewart, an avowed Apple fan and host of The Daily Show on cable TV, to rip into the company in a recent episode, watched by upwards of 1.5 million Americans.
Rod Drury, an Apple admirer and head of Wellington software company Xero, thinks Stewart's performance - one of his lines was "Apple, you guys were the rebels, man, you were the underdogs ... are you becoming The Man?" - sums up the collision between Apple's core fan base and corporate reality.
"Will it do Apple any long-term damage?" says Drury. "Probably not ... but they're acting a little bit like dicks."
Drury and Ballinger both applaud Apple's Flash strategy, however. Since the iPhone's release, Apple and Adobe have been stringing users along about when the device would run Flash, the widely used web animation and video software.
Lack of Flash support means video on many websites can't be viewed with an iPhone. But not all video: YouTube, for example, uses a different format, H.264.
In fact, Jobs said in his statement on April 29 that a swag of big online publishers - among them Facebook, CNN, MSNBC and the New York Times - make their video available without Flash. So Apple has decided to turn its back on Flash, throwing in its lot with industry standard HTML5 instead, with Jobs listing half a dozen reasons including technical deficiencies.
But neither Drury nor Ballinger thinks Jobs has stated the real reason. They believe it has more to do with protecting the revenue Apple makes from its App Store.
"If Flash worked on the iPhone we'd have all these Flash developers making free apps that Apple couldn't charge for because there's no mechanism. So we'd have a whole new business model trying to circumvent the App Store, which works really well," Ballinger says.
It's certainly worked well for him, earning his company Bluespark about $80,000.
Drury would be glad to see Flash fade away because it's one more platform to be supported by Xero's web-based accounting software. "We would love to see everything HTML."
Tech insiders might be forgiving of Apple but is popular opinion turning against it?
Typically when Jobs addresses the faithful, the world's media lap up every word.
It will be fascinating to see whether the adulation has abated when he makes his expected appearance in San Francisco on June 7.
Comic's Turn
Even comedian Ellen DeGeneres has fallen foul of Apple lately. The talk-show host last week ran a spoof ad for the iPhone, mocking the problems she had using it to text. Next day she ran an on-air apology for suggesting the iPhone was hard to use, and declaring her love for the iPhone, iPad and iPod.